If you were wondering what an iPhone 13 Pro would look like if it was fitted with a case designed for the upcoming iPhone 14 Pro, well, here you go. Someone on the internet has gone through the trouble of sourcing an iPhone 14 Pro case, dressing up his or her iPhone 13 Pro in it, and then showing us the result.
This highlights how much bigger the iPhone 14 Pro's camera lenses will be compared to what its predecessor is working with. As a result of the bigger camera rings, the camera 'island cutout' in the case has also grown, and not by an insubstantial amount.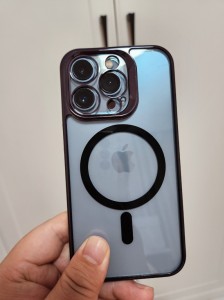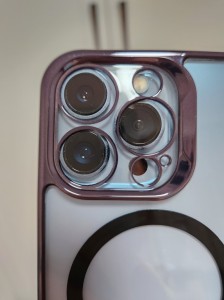 iPhone 14 Pro case on an iPhone 13 Pro
The explanation for this size difference might actually be pretty straightforward. Apple has widely been rumored to be upgrading the ultrawide camera in the iPhone Pro models this year, and the new sensor is much bigger than the older one.
Hence, the need for it to be accommodated with a bigger camera lens ring on the back of the phone. Add to that the fact that Apple likes to keep all three of those lenses the exact same size for symmetry's sake (or to appease those with OCD), and you may well have the reason for this look.
What remains to be seen is exactly how weird the new, embiggened cameras will look in real life on the smaller iPhone 14 Pro – since the camera part is now rather clearly taking up much more than 50% of the horizontal space on that rear. Anyway, we're bound to find out all the details about Apple's new phones on Wednesday, at its special launch event, so stay tuned.
Source (in Korean)