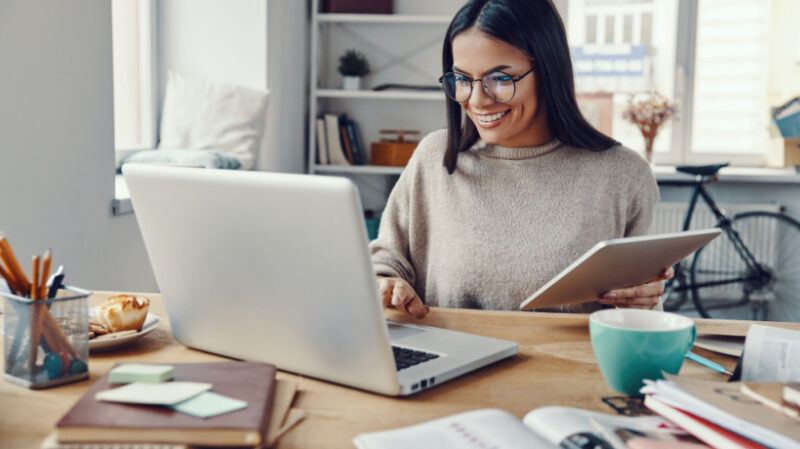 How To Find The Best LMS Providers Who Offer Free Trials
Learning Management Systems can be greatly beneficial for businesses that want to offer their employees quality training experiences. However, with such a large number of choices, it's difficult to discover which one is the best for your organization's specific needs without draining a good portion of your budget. Thankfully, there is a way to avoid all this trouble and make the right choice just by trying them out without any commitments. In this list, you will find LMS providers who can offer you just that.
4 Reasons To Read This List
Before we dive into why this list will be useful to anyone searching for learning management solutions with a free trial option, let's see how eLearning Industry compiled it. The team of eLI experts reviewed a large number of LMS providers based on various criteria that included customer experience, software features, and innovation, among others. According to the results of this process, they were able to create a ranking of the top vendors who offer free trials. Let's see what else you can find in the list.
1. Discover The Top LMS Providers Who Offer Free Trials
As we already mentioned, this list includes the top Learning Management System vendors who allow you to try out their services before committing to them. Consulting this list can save you precious time, as researching yourself requires filtering through hundreds of options. You can rest assured that at least one of the providers in this list will be perfect for your company's training needs.
2. Compare Highlight Features And Customer Reviews
Although all LMS providers in this list are guaranteed to offer high-quality services, some have capabilities that you will find more desirable than others. Discover the key features each vendor provides and figure out which fits your requirements best. In addition, you can find ratings and reviews from customers, which will give you a better idea of how each solution performs and whether it was the right choice for businesses in similar fields of operation.
3. Learn Which Mistakes You Should Look Out For When Choosing An LMS
Choosing the right Learning Management System for your organization's needs is not always a straightforward process. Often, you need to be aware of false claims, delays due to unsuitable choices, overconfidence, and more. In this section, you will learn how these and other mistakes undermine your company's selection process and how to avoid them.
4. Explore Tips To Make The Most Out Of Your LMS Free Trial
Free trials can be very useful for businesses looking to enrich their training programs with the help of LMS providers. However, there are some steps you need to take in order to make the most out of them. This section covers all the steps that ensure a successful purchase, from assembling a skilled team to reaching an agreement with the vendor.
Conclusion
Wasting resources on products that weren't the right choice to begin with can be very disappointing. Therefore, it's no wonder that LMS providers are incorporating free trials in their services. This way, they help businesses test out the main features of a solution and decide whether it is the right choice for them before moving on with the acquisition. If you are interested in finding high-quality solutions with a free trial option, then take some time to read eLI's list of the best Learning Management Systems offering LMS free trials.