With September 7 right around the corner, all eyes are currently on Apple and rumors and leaks have been pouring in regarding the new iPhone 14 lineup. Quite a few rumors have been focusing on Cupertino's alleged new dual cutout design for the selfie camera and Face ID hardware. The prevailing opinion currently seems to be that there will be a system in place to black out the pixels between the two cutouts and make the whole area appear as one solid piece. A newly leaked clip demos exactly that behavior and lets us observe the switch on what has to be an actual iPhone 14 unit of some sort.
Suspected iphone 14 pro cut out working mechanism.#AppleEvent pic.twitter.com/qZ5Ix8liJd

— Abhishek Yadav (@yabhishekhd) September 3, 2022
Presumably, Apple decided to implement this feature both for aesthetic purposes as well as for functional reasons. The area between the two cutouts will likely be reserved for the new privacy indicators, which arrived with iOS 14. It shows when an app actively uses the device's microphone or video cameras. This could free up the corners of the display to fit more status icons.
As per recent rumors, Apple will use the new cutout to redesign the status bar exclusively for the iPhone 14. Quite a few renders have surfaced suggesting that Cupertino might go back to a more classic design. One that includes full battery info (percentage and icon) to the far right and the location symbol next to that. On the left side – network signal and carrier information. Take the mockups with a pinch of salt, though.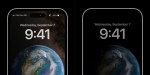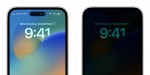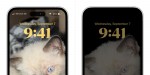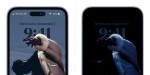 New status bar and always-on display design
Other industry sources have also suggested that Apple will be reworking its camera app interface to better position controls around the new cutouts. Specifically, the flash and Live Photo buttons will be right up in the status bar, with other settings positioned right below the cutouts.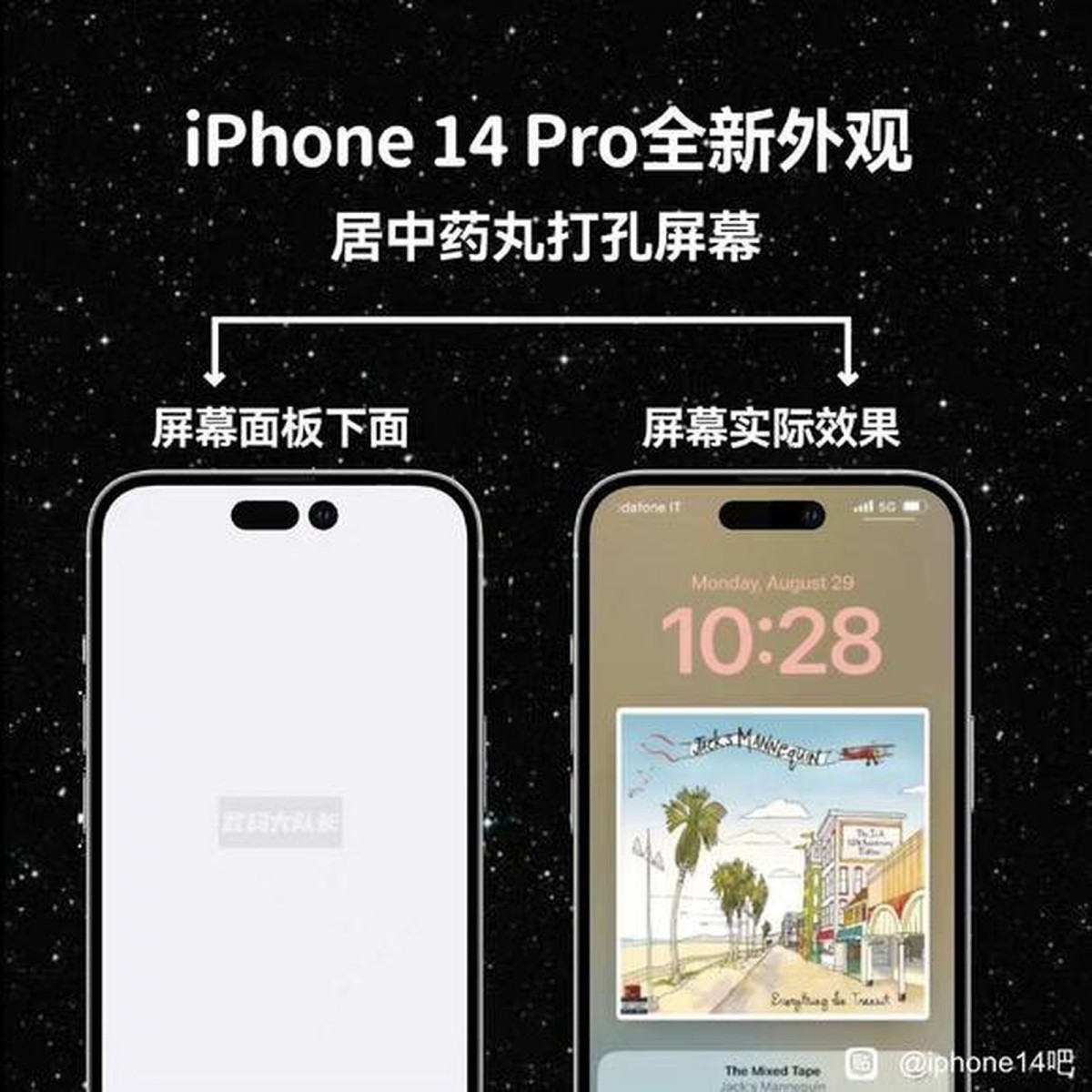 It is still unclear, however, whether the decision to have the cutouts "joined" by black pixels will be a system-wide, permanent user setting or there will be certain use cases, like watching videos, for example, when the pixels between the two cutouts will still display actual content. That remains to be seen.
The iPhone 14 family is still mostly shrouded in mystery in typical Cupertino fashion. We aren't even quite sure of the naming convention Apple will use, with rumors hinting at the possible return of the "Plus" moniker, which could mean the following lineup: iPhone 14, iPhone 14 Plus, iPhone 14 Pro and iPhone 14 Pro Max.
We've also heard chatter regarding 30W fast charging and new ultrawide cameras on the Pro models.