For readers who started reading immediately, I made a very few edits. Two wars to cover. That's a lot!–lambert.
Walkers in the City—and Everywhere JSTOR
The Enshittification of Amazon Continues… The Big Picture. Doctorow's "enshittification" lifecycle propagates.
Audit failure is not down to any one firm: the whole audit system is designed to fail to suit the interests of big business and their auditors Funding the Future
Climate
Volcano Watch — The Great Hawaiʻi ShakeOut and the Earthquake Energy Budget U.S. Geological Survey

More Than 10,000 Indigenous Earthworks Hidden in the Amazon Reveal Human Connections to the Forest Over Millennia Colossal

The System Isn't Designed to Help You Tony Dunn, OK Doomer
A strategy of concealment Beyond Nuclear International
China?
India
Rooting for Israel, Not a Good Word About Palestine: Modi Is Upending Indian Foreign Policy The Wire
Syraqistan
Syria's two main airports out of service after Israel strikes: state media France24

How will an Israeli invasion of Gaza regionalize the war? Talking to WION Indian television Gilbert Doctorow

Israel warns 1.1m people to flee northern Gaza BBC. It's gonna be hard to call a cab:

Dozens of fighter jets and helicopters attacked a series of terrorist targets of the Hamas terrorist organization throughout the Gaza Strip.
So far, the IAF has dropped about 6,000 bombs against Hamas targets. pic.twitter.com/3Xm1vxvq7D

— Israeli Air Force (@IAFsite) October 12, 2023

Whether to the beach, or to Egypt:

⚡️🇪🇬 Egypt has rejected the US-Israeli proposal to make safe passage and open the exit paths for civilians to leave Gaza.

Egypt states that the moment that Civilians leave Gaza, they will be ethnically cleansed and massively displaced from Gaza, a second Nakba would ensue which…

— Angelo Giuliano (@Angelo4justice3) October 12, 2023

Gaza braces for ground offensive, but can Israel achieve its objectives? France24

* * *

'NETANYAHU IS FINISHED' (excerpt) Seymour Hersh. The excerpt doesn't even include a teaser, but the Hamas file rests squarely on Bibi's desk. A kind reader sent me the full text. Here is the key material:

When he returned to office in 2009, the insider said, "Bibi chose to support Hamas" as an alternative to the Palestinian Authority, "and gave them money and established them in Gaza."

An arrangement was made with Qatar, which began sending hundreds of millions of dollars to the Hamas leadership with Israeli approval. The insider told me that "Bibi was convinced that he would have more control over Hamas with the Qatari money—let them occasionally fire rockets into southern Israel and have access to jobs inside Israel—than he would with the Palestinian Authority. He took that risk….

The attack by Hamas was a direct result of a decision Bibi made, over the protest of local military commanders, "to allow a group of Orthodox settlers to celebrate Sukkot in the West Bank." Sukkot is an annual fall holiday that commemorates the ancestral journey of Jews into the depths of the desert. It is a weeklong festival that is observed by building an outdoor temporary structure known as a sukkah in which all could share the food that their predecessors ate and viscerally connect to the harvest season. …

The Sukkot celebration, held near a Palestinian village known in Hebrew as Haware, would need extraordinary protection, given the tension over the latest violence, and the local Israeli military authorities, with the approval of Netanyahu, ordered two of the three Army battalions, each with about 800 soldiers, that protected the border with Gaza to shift their focus to the Sukkot festival.

"That left only eight hundred soldiers," the insider told me, "to be responsible for guarding the 51-kilometer border between the Gaza Strip and southern Israel. That meant the Israeli citizens in the south were left without an Israeli military presence for ten to twelve hours. They were left to fend for themselves. And that is why Bibi is finished. May take a few months, but he is over."

Mossad Chief Visited Doha, Urged Qatar to Continue Hamas Financial Aid Haaretz. From 2020, still germane.

* * *

Interview on Hamas-Israel War & Ukraine (video) John Mearsheimer, John's Substack. Well worth a listen:

Has Washington's Middle East Policy Failed? Foreign Policy

Congressman Who Defied the Foreign Policy Blob Calls for New Approach to Israel-Palestine (interview) Brian Baird, Lee Fang

* * *

It's The Bugs all the way down Worcester Sucks and I Love It. "Both sides are right. But both sides murder. I give up. Why can't they? –Exene Cervenka, "I must not think bad thoughts."

US says it's not within their scope to validate images shared by Israel of dead children Anadolu Agency. Taleb calls this form of propaganda "pedophrasty." Like, even the ones on incubators?

* * *

Hamas's attack was the bloodiest in Israel's history The Economist. Handy timeline:

The Shift: Blinken deletes call for cease-fire while Israeli defense minister orders 'complete siege' of Gaza Mondoweiss

Jordan bans pro-Palestinian protests in Jordan Valley and border areas amid Israeli airstrikes against Gaza Anadolu Agency

'Sh-t thing to say': Tempers flare among House Dems over the Israel war Politico
Dear Old Blighty
Scoping Potential Routes to UK Civil Unrest via the Food System: Results of a Structured Expert Elicitation sustainability
New Not-So-Cold War
Press Briefing by Press Secretary Karine Jean-Pierre and NSC Coordinator for Strategic Communications John Kirby The White House. Kirby: "[I]n Ukraine — on the Ukraine funding, we're — we're coming near to the end of the rope." Not dangling, I trust.

Amid Talk Of Ukraine Fatigue, Zelenskiy Seemingly Snubbed By Romanian Parliament Radio Free Europe

Minority Report (excerpt) Doomberg

* * *

Ukraine War Day #597: The Battle For Avdeevka, Part II Awful Avalanche. Part I. Interesting if true.

Why Finland and Estonia Are Not Sure If Their Gas Pipeline Was "Sabotaged" by Russians Ukrainska Pravda, of all people.

* * *

US can provide weapons to Israel and Ukraine simultaneously Ukrainska Pravda. Yes, but what about Taiwan?

Pentagon's 'FrankenSAM' program cobbles together air defense weapons for Ukraine AP. Yes, that's what the Pentagon calls it.

* * *

G7 attempts to clamp down on the Russian oil price cap Splash 247

US pulls trigger on Russian sanctions, blacklists 2 crude tankers Freight Waves. Handy map:

Russian rouble rebounds after Kremlin brings back capital controls FT
The Caribbean
The United Nations Pushes Haiti Under the Bus Black Agenda Report. Congratulations to the stalwart BAR on their site redesign.
Republican Funhouse
Republicans eye expanding McHenry's powers amid leadership fallout The Hill. Ah, a permanent temporary speaker, and indeed why not?
Digital Watch
AI safety guardrails easily thwarted, security study finds The Register. [staggers toward couch] No!!!

Google offers some copyright indemnity to users of its generative AI services The Register. So Google steals the content, fences it (sense 4), then backs the fences with its army of lawyers, so the content creators will at best get a pittance. "Indemnity" my Sweet Aunt Fanny.

Cameras, cops and paranoia: How Amazon's surveillance network alters L.A. neighborhoods LA Times
Boeing
Boeing, Spirit expand inspections for 737 MAX production defect Reuters. A saying from my print shop days: "There's never time to do it right, but there's always time to do it over."

Boeing's 737 MAX Output Falls to Lowest Level in Two Years WSJ
Zeitgeist Watch
Amish people 'shunned' after 'screeching' emergency alert revealed they owned a phone Daily Star

Has the Fastest Known Time phenomenon run its course? Two Colorado ultra athletes are changing the conversation. Colorado Sun. Why isn't there a Slowest Known Time? For people who want to look at the world around them?
Fa-Fa-Fa-Fa-Fashion
Clothing Stocks Seen as Latest Winners From Weight-Loss Drugs Bloomberg
Healthcare
'Like gold': Patients cite reasons for nonprescription antibiotic use Center for Infectious Disease Research and Policy
Imperial Collapse Watch
Army plans to cut 'unnecessary maintenance' on vehicles and weapons Task & Purpose. Oh.
Disney Goes All In on Sports Betting WSJ
Class Warfare
Why Walgreens pharmacy workers are walking off the job CNN

Hollywood studios break off strike talks with actors, who slam 'bullying tactics' AP

'Wage Theft Is Built Into the Business Models of Many Industries' FAIR

Pueblo is a clean energy leader. But you might have to look close to see it. News from the States. No local benefit (all profit extracted). Who knew?

Big Philanthropy Is a Scam That Makes the Rich Look Better, Conceals Their Crimes Teen Vogue

American Dreams Reuters. From the series, "Slavery's Descendants" ("The ancestral ties to slaveholding of today's political elite").
Antidote du jour (via):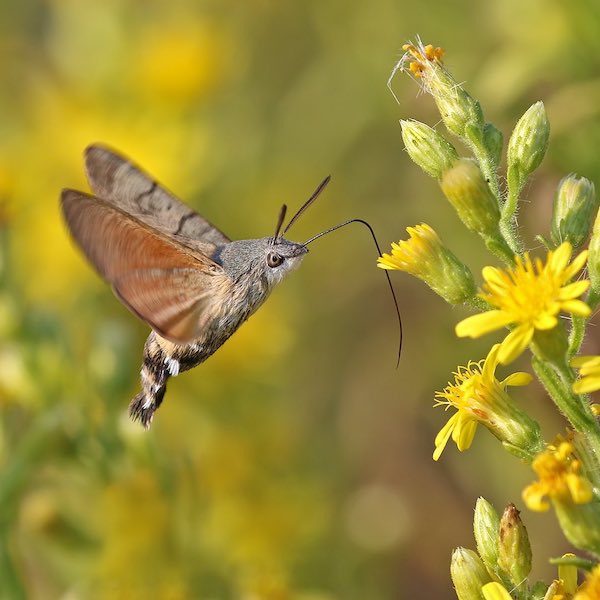 I was looking for (topically appropriate) hawks, and found this hawk moth.
See yesterday's Links and Antidote du Jour here.