Lyft driver takes off with cat, global search ensues The Register
Tan Yamanouchi's New House Speaks to His Cats' Desire Spoon & Tamago
The dinosaurs didn't rule Aeon
Investors Must Accept Lower Returns to Unclog Private-Equity Deal Flow WSJ. Take one for the team!
Climate
* * *

* * *

* * *
Water
'A ticking time bomb': Why California can't provide safe drinking water to all its residents LA Times

How will Louisiana deal with saltwater threat? Pipeline emerges as one answer Times-Picayune
#COVID19
FDA authorizes Novavax's updated Covid-19 vaccine Stat. Monovalent "protein-based non-MRNA option." The FDA press release.

Portland's COVID-19 booster rollout hampered due to supply issues KOIN. Funny how Trump's single payer rollouts worked, and Biden's privatized rollouts are fraught with problems. Rule #2.

Nirmatrelvir-Ritonavir and COVID-19 Mortality and Hospitalization Among Patients With Vulnerability to COVID-19 Complications JAMA. From the Abstract: "In this cohort study of 6866 individuals in British Columbia, nirmatrelvir and ritonavir treatment was associated with reduced risk of COVID-19 hospitalization or death in CEV individuals, with the greatest benefit observed in severely immunocompromised individuals. No reduction in the primary outcome was observed in lower-risk individuals, including those aged 70 years or older without serious comorbidities." Nirmatrelvir-Ritonavir = Paxlovid.
China?
Detention of China Evergrande founder Hui Ka-yan 'a signal Beijing won't let super-rich off the hook' South China Morning Post

* * *

China Isn't Shifting Away from the Dollar or Dollar Bonds Council on Foreign Relations. Commentary:

As Democrats used to say: "They've got no place to go."

Opinion: How to Fix China's Local Government Debt Crisis Caixin Global

Who Killed the Chinese Economy? (symposium) Foreign Affairs

* * *

Addressing the China Challenge: Realisms Right and Wrong Los Angeles Review of Books

Mineral-hungry clean tech sees countries seeking to escape China's shadow Agence France Presse. Handy chart:
Myanmar
Blackouts Lengthen in Yangon as Power Crisis Worsens in Myanmar The Irrawaddy. Meanwhile:

The junta-appointed Union Election Commission demonstrated for military personnel its new electronic voting machines at the military's Naypyitaw Command on Monday. The Naypyitaw commander, soldiers and their families were present. #WhatsHappeningInMyanmar pic.twitter.com/sCeyHlqHD4

— The Irrawaddy (Eng) (@IrrawaddyNews) October 3, 2023

Well, we know what that means….
India
Meet The 'Savings Agents' Who Help Strengthen India's Rural Economy Gaon Connection
Syraqistan
In Afghanistan's Ever-Shifting Politics, an Opposition Comeback Cannot Be Ruled Out New Lines Magazine. The publisher.

Huge surge in the number of Russian, Iranian owned companies in Turkey amid sanctions Nordic Monitor
European Disunion
France to hold crisis meetings over 'scourge' of bedbugs France24
Dear Old Blighty
The Tories have so much to learn from geese Funding the Future
New Not-So-Cold War
* * *

— Ivan Katchanovski (@I_Katchanovski) October 2, 2023

Proponents of honouring the Waffen-SS Division "Galicia" emphasize that the soldiers of the Ukrainian military formation swore allegiance to Ukraine, which is true. Proponents of the collaborative narrative always quote the text of the division's German oath, where the soldiers promise to be loyal to Adolf Hitler, and this is also true.
Biden Administration
White House vows Ukraine aid will continue despite funding uncertainty in Congress ABC. Let me know how that works out.
Republican Funhouse
McHenry named as acting speaker and McHenry ordered Pelosi to leave her Capitol hideaway office by Wednesday Politico. Hilarity ensues:

Breaking: Sean Hannity just announced that Trump is saying he is "open" to being Speaker of the House and House Republicans starting an effort to draft him.

Trump says he would do it to "help the Republican Party." (@acyn) pic.twitter.com/QTxdkWqfpi

— No Lie with Brian Tyler Cohen (@NoLieWithBTC) October 4, 2023

Who is Patrick McHenry, the new acting Speaker of the House? The Hill
The Supremes
Supreme Court Justices Wary of Argument Against Financial Watchdog's Funding WSJ

A Supreme Court case about hotel websites could blow up much of US civil rights law Vox

Maritime Coverage Case About To Make Waves at Supreme Court New York Law Journal
The Regulatory State
Regulation as Respect (accepted manuscript) Law and Contemporary Problems. From the Abstract:

The modern regulatory state does not have effective mechanisms for absorbing public perspectives in all their variety and nuance. Notice and comment rulemaking is a bust for ordinary people who want to be heard; structural reforms to inject more public voice into regulatory agencies have gone nowhere; and broadly deliberative, civic republican reform recommendations are not – have never been – a solution. Yet the problem goes deeper than just the need for some new communication tool. In recent decades, regulators' responsibilities for exercising subject matter expertise have come to be lodged within a broader managerialist model, which evaluates success not by outcomes for ordinary people, but rather by reference to a separate layer of compliance metrics, private sector-derived methods, and a correspondingly hollowed-out normative mandate
Spook Country
Lost Boys documentary links British intelligence to decades old mystery of missing boys Belfast Live
Digital Watch
A Digital Coup Harper's
Our Famously Free Press
While many small-town newspapers are vanishing, these Coloradans are working to keep local news alive Colorado Sun
Healthcare
Heads They 'Cha-Ching!'; Tails They Take Away Your Malpractice Insurance Maureen Tkacik, The American Prospect
Zeitgeist Watch
Metaphors for human fertilization are evolving, study shows (press release) Yale University. N = 47.
Imperial Collapse Watch
Marine Corps relaxes uniform standards due to camouflage shortage FOX
Class Warfare
Las Vegas Strip resorts begin negotiations with Culinary Union amid looming strike KTNV

Two-thirds of executives at US financial services firms would quit if they had to return to the office 5 days a week Unusual Whales
Antidote du jour (via):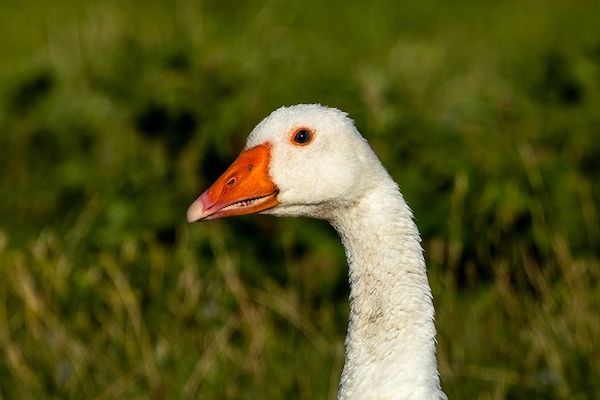 Bonus antidote (AM):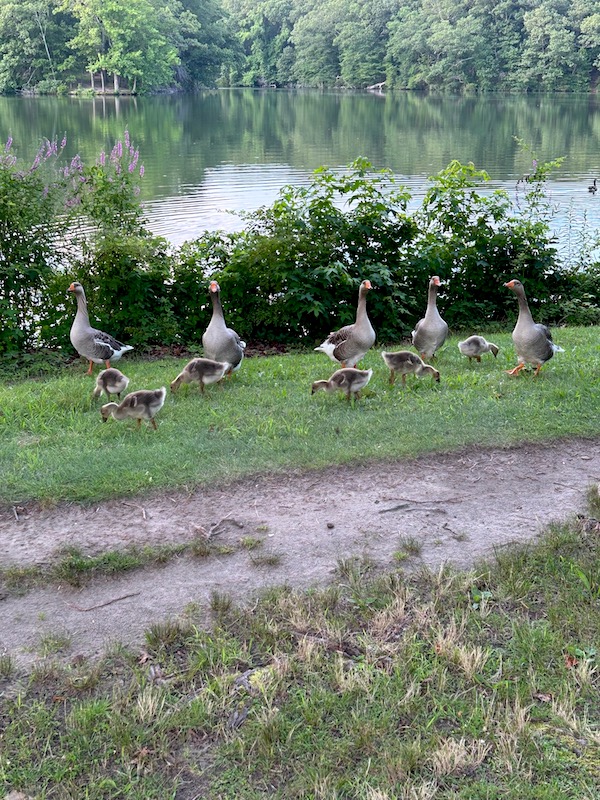 AM writes: "The graylag goose family in Roger Williams Park. Two parents, 3 grown siblings from a couple years ago- can't tell them apart- and 6 new members of the family. According to ebird, they are exotic escapees." As who among us is not?
See yesterday's Links and Antidote du Jour here.