NASA's First Asteroid Sample Has Landed, Now Secure in Clean Room NASA
How to Hide a $2 Trillion Antitrust Trial Matt Stoller, BIG. Today's must-read. Here is Stoller's trial reporting site. How disconcerting that Stoller is doing this, and not, say, The Times or WaPo!
The Selling of America's Most Controversial Gun WSJ. The deck: "Private equity turned the AR-15 into a big profit-maker and a charged symbol in the debate over gun rights and mass shootings." Private equity getting bad press recently
Private Equity's Slow Carnage Unleashes a Wave of Zombies Bloomberg
The $100 Billion Luxury Complex That's Sitting Empty and Unfinished and The Luxury Tower Built for New York's Elite Still Sits Half Empty WSJ
Climate
Water
The largest freshwater lake in the British Isles has been poisoned The Economist
#COVID19
Lessons From the COVID-19 Pandemic: Updating Our Approach to Masking in Health Care Facilities (opinion) Annals of Internal Medicine. "In a recent article, Shenoy and colleagues (2) proposed a transition back to prepandemic approaches to mitigating health care–associated respiratory viral infections by using Standard Precautions and Transmission-Based Precautions in health care settings. This recommendation assumes that our prepandemic approach to preventing hospital-acquired respiratory viral infections was adequate. In fact, it is likely that before the pandemic, we vastly underappreciated the degree of harm caused by hospital-acquired respiratory viral infections that were preventable by masking among patients and HCWs (7)." A direct assault on Shenoy et al.'s vicious, reprehensible — indeed, eugenicist — and shoddy proposed guidance to decrease patient protections in what we laughingly call hospital infection control at CDC's HICPAC. Worth reading in full, and not jargon-filled. I'm encouraged that this piece was written, and even more encouraged that it was published.

In hospitals, viruses are everywhere. Masks are not. Boston Globe. Greed (masks and ventilation cost money) and fear (of anti-maskers) in the hospital infection control community, with patient care a distant third (hat tip, CDC, MGH, Brighams, etc.).

* * *

Association of COVID-19 with New-Onset Alzheimer's Disease Journal of Alzheimer's Disease. "In this retrospective cohort study of 6,245,282 older adults (age ≥65 years) who had medical encounters between 2/2020–5/2021, we show that people with COVID-19 were at significantly increased risk for new diagnosis of Alzheimer's disease…. An infectious etiology of Alzheimer's disease has been postulated for decades and despite supportive evidence, it is still controversial [1]. The increased risk for COVID-19 in people with Alzheimer's disease [2] and recent recognition of long lasting neurological sequela of SARS-CoV2 infection [3] in part reflecting inflammatory processes, which are central to Alzheimer's disease neuropathology [4], suggest bidirectional relationships. However, whether COVID-19 might trigger new-onset Alzheimer's disease or accelerate its emergence is unclear" [chanting: "Just a cold! (Mild!) Just a cold! (Mild!)"].

* * *

What you need to know about Covid as new variant rises BBC (MV). Worth reading in full. Of the many demented quotes from bent practitioners, this strikes me as the best:

The emergence of BA.2.86 meant a decision was made to bring forward the autumn Covid booster to better protect the most vulnerable this winter.

But the new jabs are only available to people over 65 years old – it was the over-50s last year – and those with certain health conditions. That is a tactical decision, says Dr Adam Finn, professor of paediatrics at the University of Bristol.

He explained: "When younger people who've already had infections and vaccines get Covid [again], they get a cold and a cough and might be off work for a few days.

"There's no real value in investing a lot of time and effort immunising them again when there are so many other things for the health service to be doing."

.

"Reality" is another one of those words. When you hear "reality" think "artificial construct" (building social or symbolic capital for the propagator).

What It Will Take to Avoid a Tripledemic This Winter Ashish Jha, Time. "Over the coming months, more than 100,000 Americans will likely die, mostly unnecessarily, from respiratory infections. Yes, that is the reality we are now facing this fall and winter—and likely every fall and winter for the foreseeable future. Unless we act. Between flu, COVID-19, and RSV, we are likely looking at a very large number of Americans getting sick, ending up in the hospital, and dying…. For the first time, this fall and winter, we have highly effective, safe vaccines available to protect Americans against all three major causes of serious respiratory infections." So this is why the "Tripledemic" framing some PR brain genius invented (false because Covid is not seasonal).

The immunology of long COVID Nature. Just as a reminder: "The oncoming burden of long COVID faced by patients, health-care providers, governments and economies is so large as to be unfathomable, which is possibly why minimal high-level planning is currently allocated to it."
China?
Senior Nomura banker barred from leaving mainland China FT

Evergrande Liquidation Risk Rises After Creditor Meet Scrapped Bloomberg

Criminal groups from China spreading out to South-east Asia, including S'pore: Experts Straits Times

* * *

Anybody know the Mandarin for "uptick"?

Horrific Covid situation in Beijing continues with the death of a newsreader from myocarditis while recovering from his 2nd or 3rd Covid bout. Both adult and paediatric hospitals are beyond capacity with pneumonia being reported widely. https://t.co/yrTtF71hv2

— Michael (@mrmickme) September 24, 2023

Pandemic Spending Put Local Chinese Governments $548 Billion in the Red Caixin Global
'Baby steps' for ASEAN as it wraps up first-ever joint military drills Al Jazeera
India
Why India fears the Khalistan movement and how Canada became embroiled in diplomatic spat over killing of Sikh separatist The Conversation

Commentary: The fraught history of India and the Khalistan movement Channel News Asia
The Lucky Country
Africa
French envoy, diplomatic staff in Niger's capital to be evacuated in few hours: Macron Anadolu Agency

Estimation of epidemiological parameters and ascertainment rate from early transmission of COVID-19 across Africa Royal Society Open Science. From the Discussion: "Our findings suggest that the basic reproduction numbers were much higher than when only clinically reported cases were taken into consideration and the average overall case reporting rate was rather low in this early stage of localized outbreak."
Syraqistan
Developing Afghanistan's mines will uplift Afghans Al Jazeera

Iraq's federal court dissolves Kurdish provincial councils in northern Iraq Anadolu Agency
European Disunion
Out of the World's 50 Best Restaurants, One Country Has More Than Anywhere Else The Messenger
Dear Old Blighty
Jenny Harries interview: We'll behave more like Sweden when the next pandemic hits The Telegraph
New Not-So-Cold War
* * *

* * *

* * *
Biden Administration
Lawmakers are trying these 3 plans to fund the government The Hills
Democrats en Déshabillé
I'd love it if Greenwald were wrong:

This political faction that wants to unite state and corporate power to censor political speech, and wants an axis of tech billionaires and the US Security State to set the limits of political speech, also insist they are the only guardians of democracy and against fascism.🤷‍♂️

— Glenn Greenwald (@ggreenwald) September 24, 2023

But I don't think he is.
The Bezzle
Cruise Robotaxis Cause Austin Street Gridlock Due to 'Heavy' Pedestrian Traffic The Drive. Oh.
Digital Watch
AI is on the world's mind. Is the UN the place to figure out what to do about it? AP

'Swatting' gets a terrifying new update as criminals now wreaking 'emotional havoc' as a paid service FOX. Using AI, naturally.

Ochsner doctors will use AI to answer patient questions as a 'time saving tool' Times-Picayune (MV). "'time saving profit-making tool'". Fixed it for ya.
Healthcare
Ultra-Processed Food—Especially Artificial Sweeteners—Linked To Depression, Study Finds Forbes. Good for Big Pharma, though. Popsies -> Krunchies -> Starrs -> Popsies.

Prescription opioid shipments declined sharply even as fatal overdoses increased, new data shows AP
The Gallery
The Avant-Garde Origins of 'Gumby' Animation Obsessive

Abie the Agent Mister Slang
Feral Hog Watch
Word of the day: Pannage:

The pigs are out!

In the New Forest there is an ancient tradition called pannage dating back to 1079 AD where domestic pigs are released onto the open forest in autumn. They eat acorns from oak (Quercus robur) that are poisonous to horses and save lots of equine suffering. pic.twitter.com/jdvkO65wBs

— Jeremy Barrell (@JeremyDBarrell) September 23, 2023

Rather like goatscaping, if the goatherd had a legal right to feed their goats on weeds.
Class Warfare
* * *

* * *

* * *
Antidote du jour (via):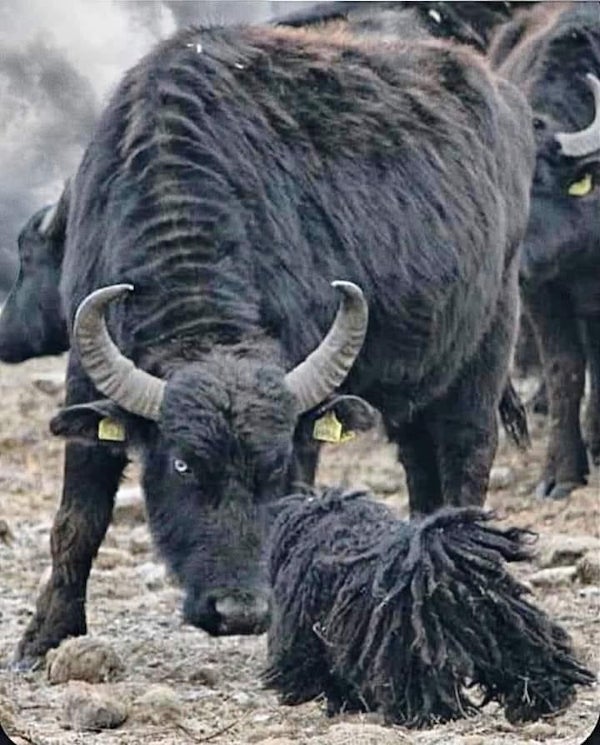 Bonus antidote (Desert Dog):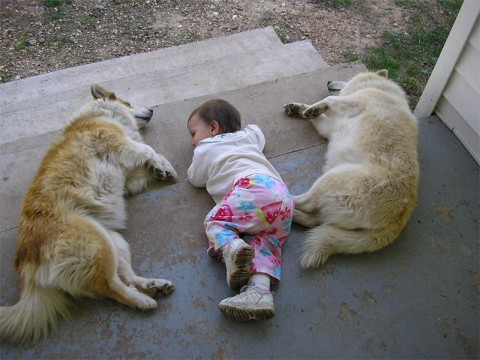 Desert Dog writes: "Now after a hard days working the sheep its nap time."
See yesterday's Links and Antidote du Jour here.