Lambert and I, and many readers, agree that Ukraine has prompted the worst informational environment ever. We hope readers will collaborate in mitigating the fog of war — both real fog and stage fog — in comments. None of us need more cheerleading and link-free repetition of memes; there are platforms for that. Low-value, link-free pom pom-wavers will be summarily whacked.
And for those who are new here, this is not a mere polite request. We have written site Policies and those who comment have accepted those terms. To prevent having to resort to the nuclear option of shutting comments down entirely until more sanity prevails, as we did during the 2015 Greek bailout negotiations and shortly after the 2020 election, we are going to be ruthless about moderating and blacklisting offenders.
–Yves
P.S. Also, before further stressing our already stressed moderators, read our site policies:
Please do not write us to ask why a comment has not appeared. We do not have the bandwidth to investigate and reply. Using the comments section to complain about moderation decisions/tripwires earns that commenter troll points. Please don't do it. Those comments will also be removed if we encounter them.
* * *
Friday night fish frys define Wisconsin. What happens when climate change adjusts the menu? Grist
History by numbers Aeon
The "Peacewar" of Sanctions LARB
#COVID-19
The curious case of the 471-day coronavirus infection ScienceNews (Resilc)
Monkeypox
Study raises concerns about the effectiveness of the monkeypox vaccine STAT

Second monkeypox strain found in the UK The Guardian
Climate/Environment
* * *
China?
U.S. to sell $1.1 billion in anti-ship, air-to-air weapons to Taiwan WaPo

US ramps up China tech sanctions faster than expected Asia Times (KW)
Germany's military ramps up presence in Indo-Pacific DW
India
MGNREGA: The Last And Often The Only Resort For Indian Women IndiaSpend (J-LS)

PMO Has No Record of Modi's Claim of Going to Jail Over Satyagraha for Bangladesh's Independence The Wire

Floods in Pakistan bear similarities to those in India. It's time for a collaborative mechanism to deal with extreme weather events The Indian Express (J-LS)
Restricting INGOs Dawn (J-LS)
Syraqistan
Iran briefly seizes 2 US Navy sea drones in Red Sea amid tensions Military Times

Trudeau defends CSIS after U.K. author claims agency informant smuggled girls into Syria CBC

Violence against women in #SaudiArabia is a horrific.. This is an attack by dozens of male security forces who used tasers and sticks and abused orphaned girls inside the orphanage just for their hunger strike to improve their poor living conditions.#ايتام_خميس_مشيط pic.twitter.com/NHevnNR9Ki

— Mahmoud Refaat (@DrMahmoudRefaat) August 30, 2022 (Resilc)
Old Blighty
* * *
Europe
Greece's wiretapping committee meeting held under secrecy Neos Kosmos

How do you do, fellow kids? TikTok's newest star is … Silvio Berlusconi Politico
New Not-So-Cold Cold War
* * *
Kazakhstan Suspends Arms Exports for a Year The Diplomat
Chevron applies for Venezuela license renewal, proposes wider business Reuters
Argentine vice president survives assassination attempt when gun jams NBC (BC)
Big Brother is Watching You Watch
Inside Fog Data Science, the Secretive Company Selling Mass Surveillance to Local Police Electronic Frontier Foundation

FBI and French officials arrive in Montenegro to investigate ransomware attack The Record
Imperial Collapse Watch
Biden Administration
Biden backtracks on 'threat' to America RT (KW)

🚨Omfg the Biden administration literally asked Meta if they would take down a Fauci parody account on Instagram pic.twitter.com/Lgnxo04po2

— Greg Price (@greg_price11) September 1, 2022 (KS)
Trump Raid
Trump search inventory reveals new details from FBI seizure AP
Gunz
Convicted felon busted for 3D printing gun parts The Register
The Bezzle
Real Money, Fake Musicians: Inside a Million-Dollar Instagram Verification Scheme ProPublica

DeFi venture OptiFi permanently locks up $661,000 of assets in code snafu The Register
America's Bad Bet on Sports Gambling Compact (Resilc)
Amazon Really Believed It Could Sell You a Health Care Fantasy NYT (Resilc)
Class Warfare
Amazon loses bid to scrap historic union win at Staten Island warehouse CBS (KW)
Antidote du jour (via):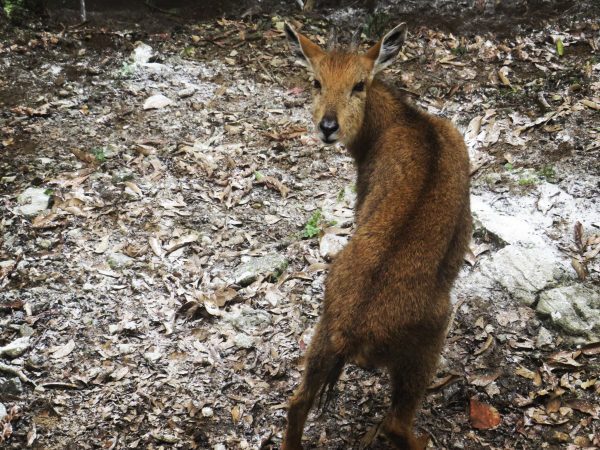 See yesterday's Links and Antidote du Jour here.