This is Naked Capitalism fundraising week. 77 donors have already invested in our efforts to combat corruption and predatory conduct, particularly in the financial realm. Please join us and participate via our donation page, which shows how to give via check, credit card, debit card, or PayPal. Read about why we're doing this fundraiser, what we've accomplished in the last year,, and our current goal, strengthening our IT infrastructure.
Lambert and I, and many readers, agree that Ukraine has prompted the worst informational environment ever. We hope readers will collaborate in mitigating the fog of war — both real fog and stage fog — in comments. None of us need more cheerleading and link-free repetition of memes; there are platforms for that. Low-value, link-free pom pom-wavers will be summarily whacked.
And for those who are new here, this is not a mere polite request. We have written site Policies and those who comment have accepted those terms. To prevent having to resort to the nuclear option of shutting comments down entirely until more sanity prevails, as we did during the 2015 Greek bailout negotiations and shortly after the 2020 election, we are going to be ruthless about moderating and blacklisting offenders.
–Yves
P.S. Also, before further stressing our already stressed moderators, read our site policies:
Please do not write us to ask why a comment has not appeared. We do not have the bandwidth to investigate and reply. Using the comments section to complain about moderation decisions/tripwires earns that commenter troll points. Please don't do it. Those comments will also be removed if we encounter them.
* * *
Ohio man who suffered 20,000 bee-stings expected to recover, family says The Guardian (Resilc)
The Summer Everyone Saw the Sharks Slate (Resilc)
Investigators, Citing Looting, Have Seized 27 Antiquities From the Met NYT
Book banning in U.S. schools has reached an all-time high: What this means, and how we got here Grid (Resilc)
The Battle for 'Cop City' Rolling Stone (TH)
The Search for Scientific Proof for Premonitions The New Republic
#COVID-19
CanSino's inhaled Covid-19 vaccine gets emergency use approval in China Bangkok Post

Covid app that detects virus in your voice 'more accurate than lateral flow tests' The Telegraph
Climate/Environment
U.S. Solar Bottlenecks Are Causing A Resurgence In Coal OilPrice (Resilc)
China?
Myanmar
Myanmar junta leader Min Aung Hlaing to visit Russia Mizzima
Sri Lanka
IMF chief pleased that Sri Lanka reached staff-level deal for $2.9 billion Business Standard
India
Spotting the Truth and the Hype About INS Vikrant's Domestic Sourcing of Material The Wire

India's Electric Vehicle Push Is Riding on Mopeds and Rickshaws NYT (Resilc)

In Affidavit, Former RSS Worker Claims Top Right Wing Leaders Involved in Nanded Blast The Wire
Syraqistan
Iraq PM hosts US delegation for talks in Baghdad Al Arabiya

Four sides benefit from unstable Iraq Tehran Times

Türkiye hosts Libya's rival prime ministers on same dates Daily Sabah
Old Blighty
Liz Truss warns against predictions of an 'Armageddon scenario' and tells Laura Kuenssberg that Britain has the right 'spirit' to get through energy crisis – while promising 'immediate' action to help if she becomes Tory leader TOMORROW Daily Mail (Resilc)

my current energy bill for my tiny 22 cover restaurant is £2,928 a year. This is my new quote. Unsure what to actually do next but as a business that cost would now be more than I pay in rent and more than I take some months. I simply don't have the money for this. pic.twitter.com/D8zPbOBNQI

— James Allcock (@jrmallcock) September 2, 2022
New Not-So-Cold War
🧵Thread 🧵

How to end the war in Ukraine.

Germany can end the war in Ukraine single-handedly. The US cannot afford a proxy war with Russia if Germany backs out of sanctions against Russia. Let's be honest: Russia is not a threat to Germany. It wants good relations with Europe.

— Kim Dotcom (@KimDotcom) September 3, 2022

* * *

🇩🇪📈🔌💰💥The energy bill for a bakery in Germany.
From 721 euros to 2588 euros,per month…

But Annalena Baerbock is worried about supplying money and weapons to Ukraine,not about this👇👇👇 pic.twitter.com/0I4VLM21qD

— AZ 🛰🌏🌍🌎 (@AZmilitary1) September 4, 2022

* * *
Chileans reject new, progressive constitution NPR
Imperial Collapse Watch
Airmen brace for special duty pay cut in 2023 Military Times
Trump Raid
GOP Clown Car
How a Record Cash Haul Vanished for Senate Republicans NYT (furzy)
Abortion
The VA says it will provide abortions in some cases even in states where it's banned NPR
Study raises red flags about corporatization of health care, OHSU investigator says OHSU
The Bezzle
Crypto real estate: the property market built on digital assets FT

Nobel laureate Paul Krugman has slammed bitcoin as pointless, wasteful, and in large part a Ponzi scheme. Here are the economist's 12 best quotes about crypto over the past decade. Insider (Resilc)

Hackers Compromise The Youtube Channel of The South Korean Government To Promote a Crypto Scam CryptoPotato
Supply Chain/Inflation
Germany's government agrees on €65 billion relief package amid soaring energy prices DW

World food prices drop for fifth consecutive month: FAO UN News
Class Warfare
New York City sues Starbucks for firing union-organizing barista The Guardian (Resilc)

Qatar deports workers who protested against unpaid salaries Middle East Eye

Trader Joe's broke labor laws in effort to stop stores unionizing, workers say The Guardian (Resilc)
Antidote du jour (via):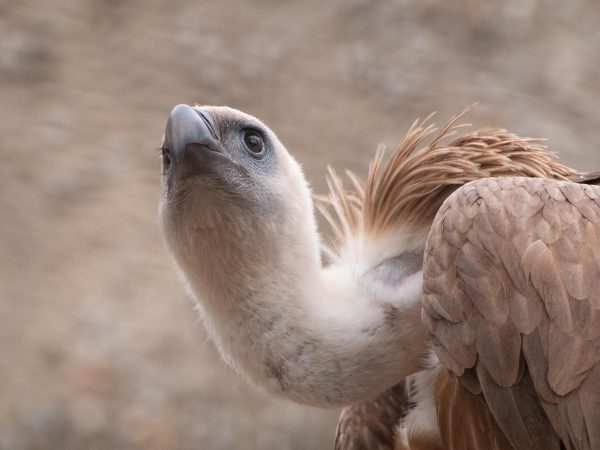 And a bonus:
This fish loves to cuddle.. 😊 pic.twitter.com/PTjU1IzuA7

— Buitengebieden (@buitengebieden) September 3, 2022
See yesterday's Links and Antidote du Jour here.