Posted on: August 25, 2023, 06:52h. 
Last updated on: August 25, 2023, 06:52h.
The director of a Malta-based gaming operator allegedly helped himself to the funds held in a customer's account, which has now landed him before a judge. Andrew Martin Jones has been arraigned in the case, according to the Times of Malta, and has had his assets frozen, despite the best efforts of his legal team.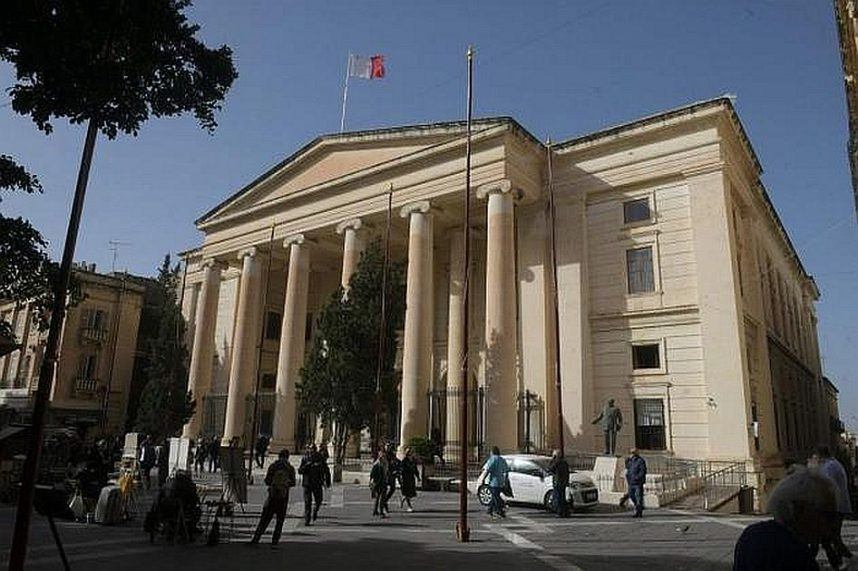 The charges leveled against Jones, a British national, encompass a wide range of serious offenses, including embezzlement, fraudulent acquisition of funds, engaging in other deceptive practices, committing accounting crimes and engaging in money laundering. However, despite evidence to the contrary, he pleaded not guilty.
There are a lot of gaps in the background of the case, including when the theft occurred and the name of the gaming company. However, based on what has been revealed, Jones allegedly stole at least $1 million.
Reimbursement Means Not Guilty
This saga has come to light years after an unidentified customer filed a criminal complaint, alleging that the gaming operator took her money. A comprehensive examination of the financial transactions during the subsequent inquiry resulted in Jones being charged.
That resulted in a court date this week. Giannella de Marco and Charles Mercieca, serving as Jones' legal representatives, tried to protect their client against an asset freeze order using a questionable defense.
They disputed the need for the freeze by asserting that the "outstanding balance" owed – €910,000 (US$980,343) – had already been paid off. Essentially, their defense was no harm, no foul. They added that the complainant eventually retracted their initial complaint, utilizing it as proof of an agreed resolution to the conflict.
Despite receiving compensation and the complaint being dismissed, presiding judge Yana Micallef Stafrace approved the asset freeze. However, Jones won't head to prison for now. He's out on bail, having paid a bond of €25,000 (US$26,932).
Until the next court date, he also has to personally appear every week to sign a "bail book." This is a register most police stations maintain and which is meant to try to keep people from escaping justice while out on bail.
While much of the case is a mystery, there is some external data to shed light on Jones. He is listed as the director of Plus 5 Gaming and, according to Offshore Leaks and its database on the Paradise Papers, MIGS Limited and Aliquantum Gaming Ltd.
From there, however, confusion emerges once again. Not one of the company names appears on the Malta Gaming Authority's (MGA) list of licensees. A search on license numbers associated with the entities also comes up empty. The MGA didn't respond to an email request for clarification.
Malta's Gaming Ecosystem In the Spotlight
Malta has long been a major hub for gaming operations, but it may have grown up too quickly. Scandals involving corruption, bribes and other crimes have extended across the entire spectrum, even reaching the highest levels of government.
In another ongoing case, Iosif Galea, reported to be a "gaming consultant, has recently been granted bail after facing serious charges of embezzlement, financial crimes and the misuse of electronic equipment. These accusations are related to a compelling case involving Jason Farrugia, the former Chief Technology Officer (CTO) of the MGA. It is suspected that Farrugia may have obtained access to confidential documents that were beyond his authorized scope even after he had been dismissed.
Consequently, Farrugia faced suspension, having his business accounts effectively immobilized, leading to the intervention of authorities. The investigation also uncovered an alleged link to Galea.
Farrugia had held a series of conversations with Galea, a former staff member at the MGA. Negotiations on a new business partnership between the two were underway, and Galea is suspected of transferring a significant amount of money to Farrugia and his spouse.
Just recently, Galea was repatriated from Germany to Malta, having served time behind bars on charges of tax evasion. He has now made an appearance in a Maltese courtroom, where he received bail.
Jones only has to appear once a week to sign the bail book, but Galea has to show up three times a week. He also had to provide a guarantee of €15,000 (US$16,159).
Galea is expected back in court in September to continue the case.