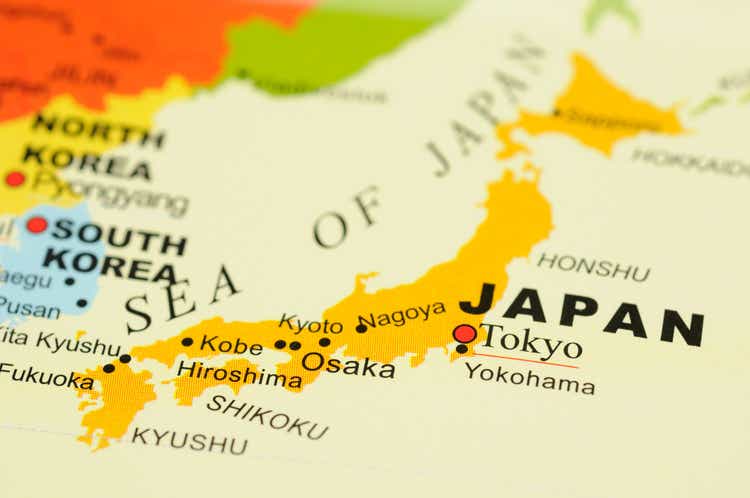 MGM Resorts International (NYSE:MGM) is being viewed favorably by analysts and investors after the casino company and its partners finally received approval from the Japanese national government to build an integrated casino resort on Yumeshima Island in Osaka.
CFRA Equity Research called the approval the last major hurdle needed for MGM to move forward. A key benefit for MGM in the race to generate casino revenue in Japan is that the national government did not issue a decision on the Nagasaki IR proposal, and there appears to be very little progress on an integrated resort in Tokyo. "This would suggest MGM could be the only game in town for a period of time," noted analyst John DeCree.
MGM's (MGM) plan for a full scale integrated resort on 122 acres in Osaka includes a casino, hotel, convention and conference space, retail shopping, and numerous other resort and entertainment amenities. CFRA pegs the initial investment at ¥1.08T ($8.2B).
"The proposal calls for approx. 51% project financing and 49% equity, of which MGM would be responsible for roughly 40% ($1.6bn). The project is expected to open in late 2029, but documents filed with the government suggest that could be delayed depending on factors such as COVID-19 and challenges with building on reclaimed land. Although the opening is six years away, the Osaka IR represents substantial long-term growth and value creation for MGM."
In terms of the long-term payoff for MGM, Osaka gross gaming revenue is forecast to be higher than Singapore's GGR with the city a quick 90-minute flight or two-hour bullet train from Tokyo.
See all the growth metrics on MGM Resorts.