Micron laid the foundation for a new semiconductor plant in India, which will cost the company $2.75 billion (INR 22,500 crore). The investment will be for a chip assembly and test facility and will be in Sanand, Gujarat. The complex is being built by Tata Projects.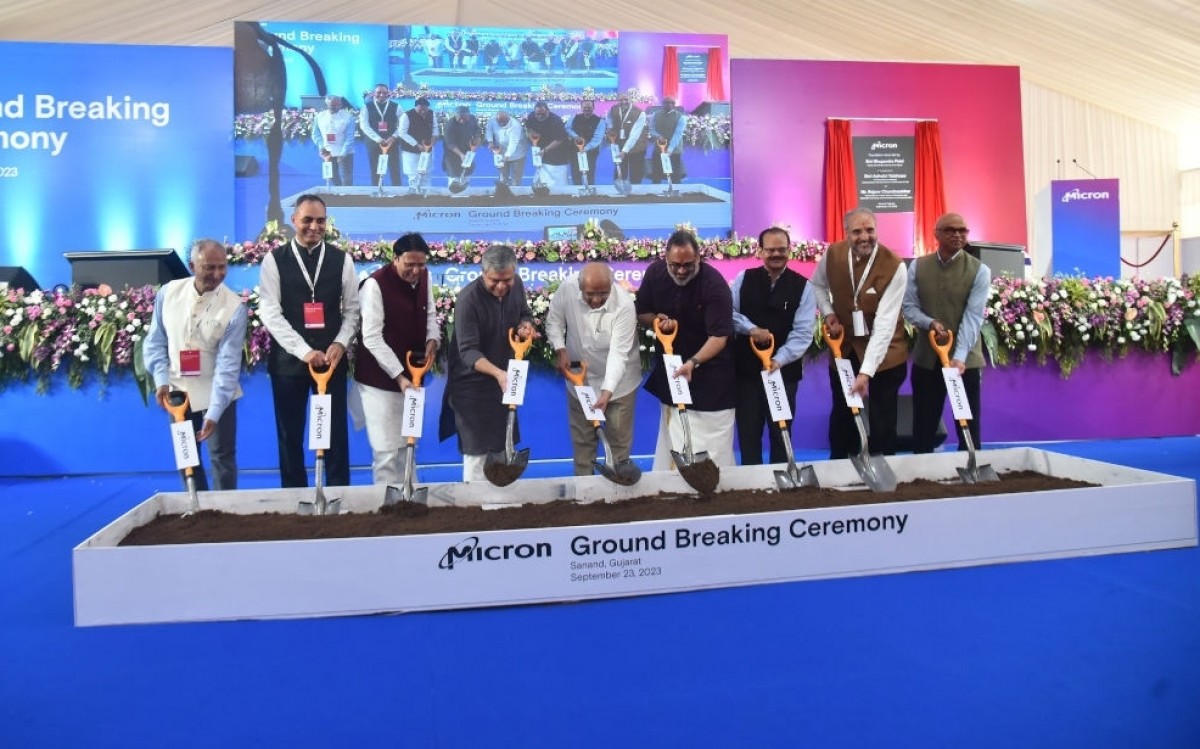 The facility will focus on transforming wafers into Ball Grid Array (BGA) packages, memory modules and solid-state drives.
The facility is known as Assembly, Test, Marking, and Packaging unit (ATMP) and will be located in an industrial park outside the city, placed on 93 acres (over 376,000 sq.m).
The project will generate 5,000 direct job opportunities and an additional 15,000 community job prospects over the next five years.
Minister for Communication and It Ashwini Vaishnaw said on their Facebook profile this is a success of the government's commitment to developing a semiconductor ecosystem in the Asian country. Previously, PM Modi promised up to 50% government support to all companies willing to set up shop in India.