I'm a huge Chip and Joanna Gaines Fixer Upper fan and came to Waco from New Zealand just to visit Magnolia Marketplace at the Silos!
My husband had no idea where we were going. To him (and people of a certain era) Waco is synonymous with the horrific cult and fire 30 years ago at the Branch Davidian compound, about 15 minutes out of Waco.
But in the last 10 or so years, power couple – and the sweetest people you could watch on TV – Chip and Joanna Gaines, have put Waco Texas on the map for other reasons. They both grew up and went to college here, and now they have established an empire, employing around 500-600 people across several locations.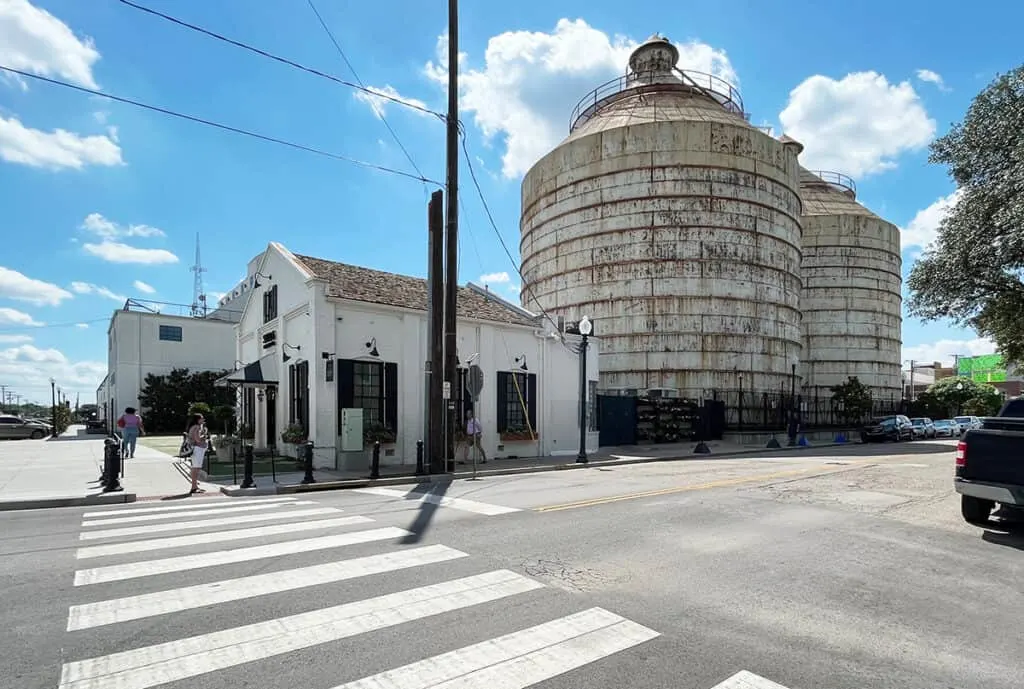 So, to your question: is it worth the 13-hour flight to Houston and the four-hour car ride (via a night in Galveston on the Gulf Coast, just for fun)? You bet!
And not only did I visit Magnolia Market at the Silos in downtown Waco twice, but I'd booked us into a house that featured on the show.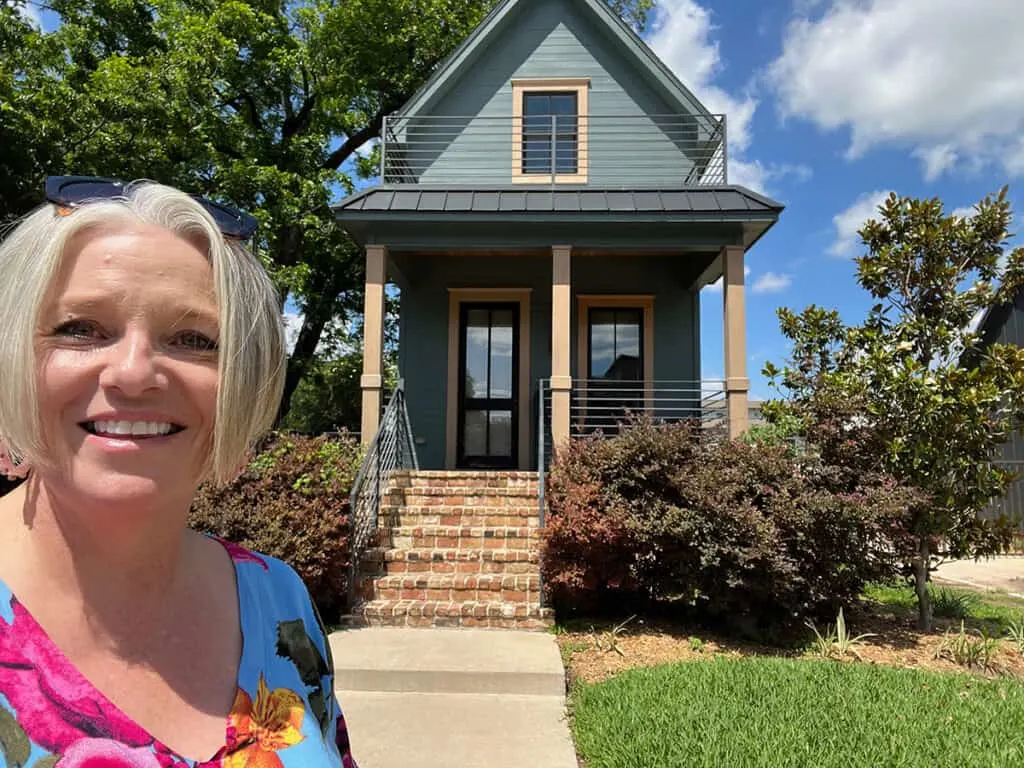 We stayed at the Shotgun House, (you can see my photos and walk-through video) which is available to rent online, along with four other properties I found and added booking links to. It's within walking distance (maybe a mile) of Magnolia Marketplace, but we had a car. Although parking can be tricky over there!
Such is the influence of the Gaines' businesses on Waco that new hotels have been built in downtown around their marketplace, just since Covid. And the couple were still working on their hotel fixer upper when we were there. Pic below.
Fans of the show will also love driving around Waco looking at some of the other properties that featured on Fixer Upper. Like the amazing castle, and the country house with the German schmear on the red bricks.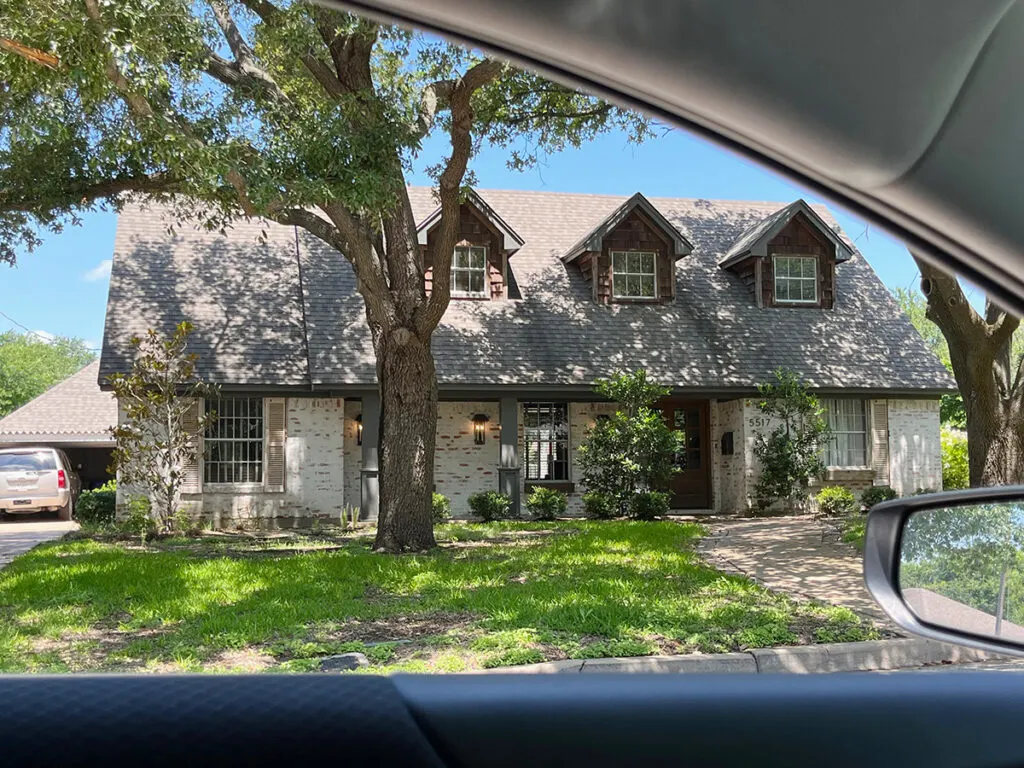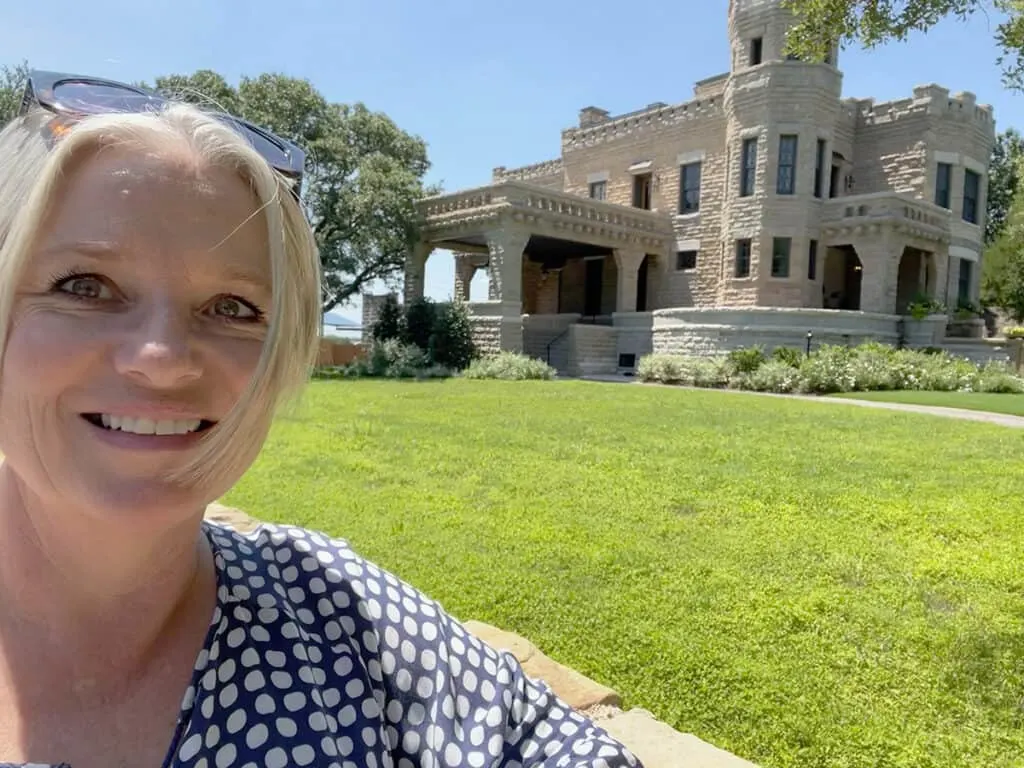 Prior to their hugely successful Fixer Upper show, Waco was a college town most famous for Baylor University. People only came here because they were either attending the college or visiting their kids who were.
Chip Gaines is a Baylor alumni and so is Joanna, a girl from Wichita, but they didn't actually meet there. It's a very cute story in itself, but when Chip first saw her picture hanging on a wall in her dad's auto garage, he thought "I'm going to marry that girl". And so he did.
And five children and a personal wealth of $50 million later, they are single-handedly transforming the economy of sleepy Waco.
We drove around the houses within a few blocks of the Marketplace, which they built around two old silos in the heart of downtown, beside the railway line.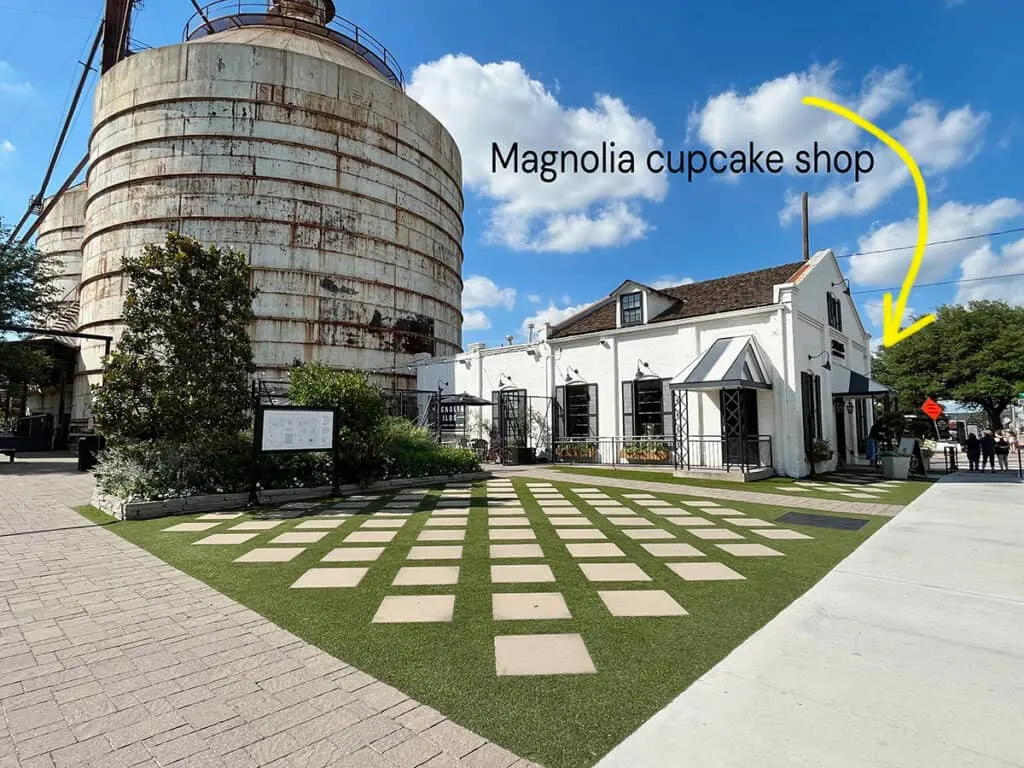 The first thing we noticed was some surrounding businesses taking advantage of Magnolia's success, with Joanna's signature white buildings with black trim, also being used around town for other stores.
Driving through downtown Waco, you'll find some of the second hand and antique stores Joanna shops at. You'll also notice the city seems to be in a state of renewal. So what do the locals think of the Magnolia empire?
I asked about this when I met the PR guy who handles tourism for Waco at the travel conference I went on to attend in San Antonio. What do the locals think of the Gaines' influence? What was Waco about before Chip and Joanna and the mighty Magnolia? Are some people anti the Gaines family and their $50m worth, drawing throngs of tourists each year to the quiet streets of small town America?
Waco was (and still is) a university town. Baylor University is a prestigious college, but that was about all you came to Waco for. Unless you came for that "other" reason…
Most people love what Chip and Joanna have done for Waco, he told me, putting it on the map for all the right reasons and bringing new business opportunities to many locals. The old saying that a rising tide lifts all boats is true here.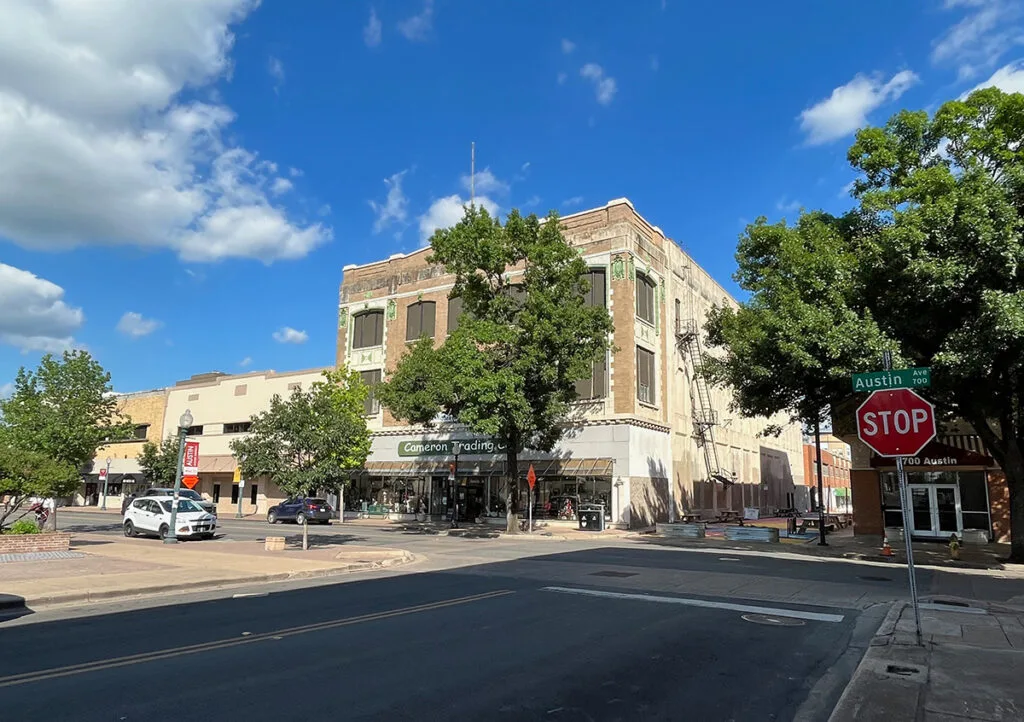 Driving around Waco, this is not a wealthy town. I can't think of why you'd want to live here, except for Baylor. But now, because of the literally millions of tourists who make day trips from Dallas and Austin, who add Waco to their Texas road trips, new businesses can and are flourishing here.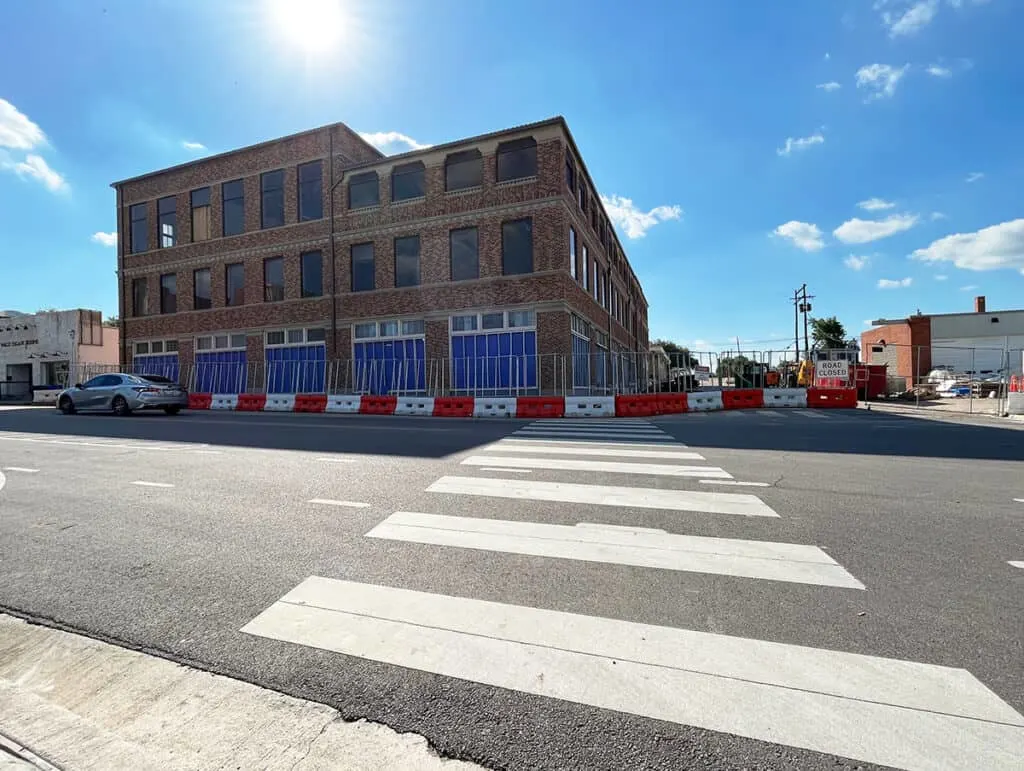 Just in the last couple of years three new hotels have been built in the downtown area, between Magnolia Silos and Baylor. And there is a lot of potential to develop empty land or fix up and flip run down houses. 
I'm sure Chip and Joanna would agree, that they can't fix them all, so have at it for anyone who wants to.
The latest project in the Magnolia empire is fixing up a hotel in town, about three blocks from the Silos. This is their biggest project to date and I can't wait to see the six-part series that wrapped filming in August 2023.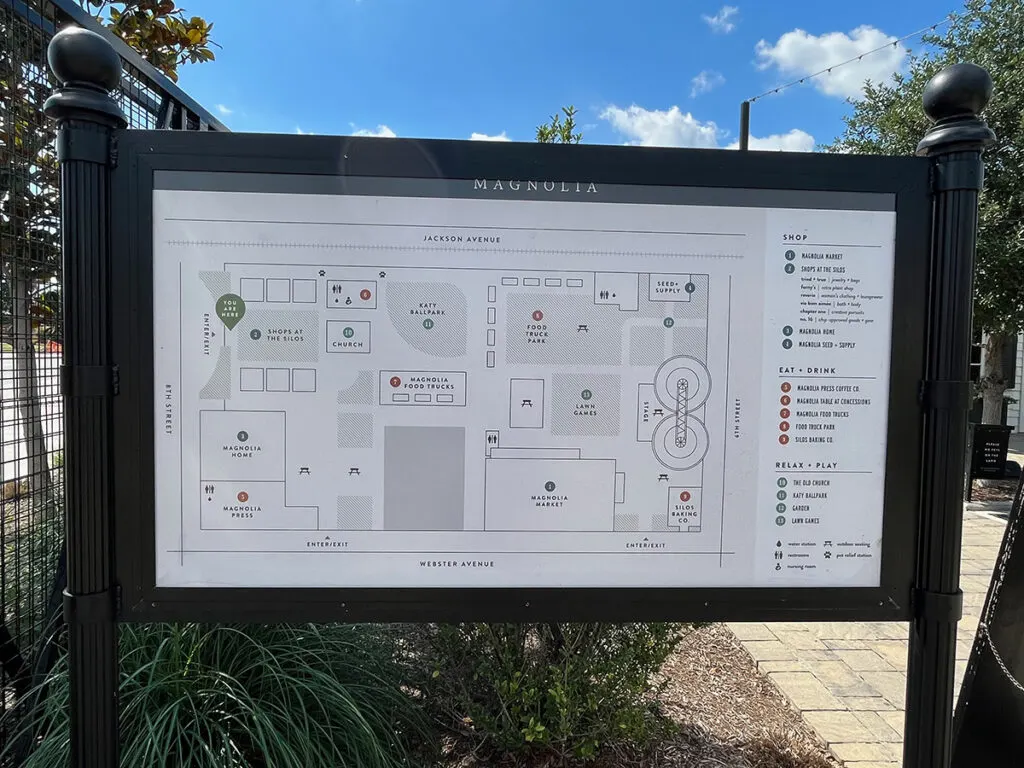 So what's Magnolia Marketplace like and is it worth coming to Waco for?
If you like Pottery Barn and Crate and Barrel, then you'll love Joanna Gaines' country chic/modern vibe. She has designed her own ranges of table ware, linens, kitchen accessories. There's aprons and tea towels and T-shirts. Plus Joanna's cookbooks.
But not only does she embrace that farmhouse/industrial look, she also collects and sells genuine antiques. You will find her collection of gigantic doors, tables and furniture, plus smaller accessories like pots and jars and books at Magnolia Marketplace.
Note: If you have a husband in tow (or anyone who's not quite as enamoured with Chip and Joanna as you might be), there is a cafe on site to plonk them in, and food trucks and picnic tables under a high weather proof pergola. You'll also find a little baseball pitch, so send your kids here to wack a ball around while you buy candle sticks 😀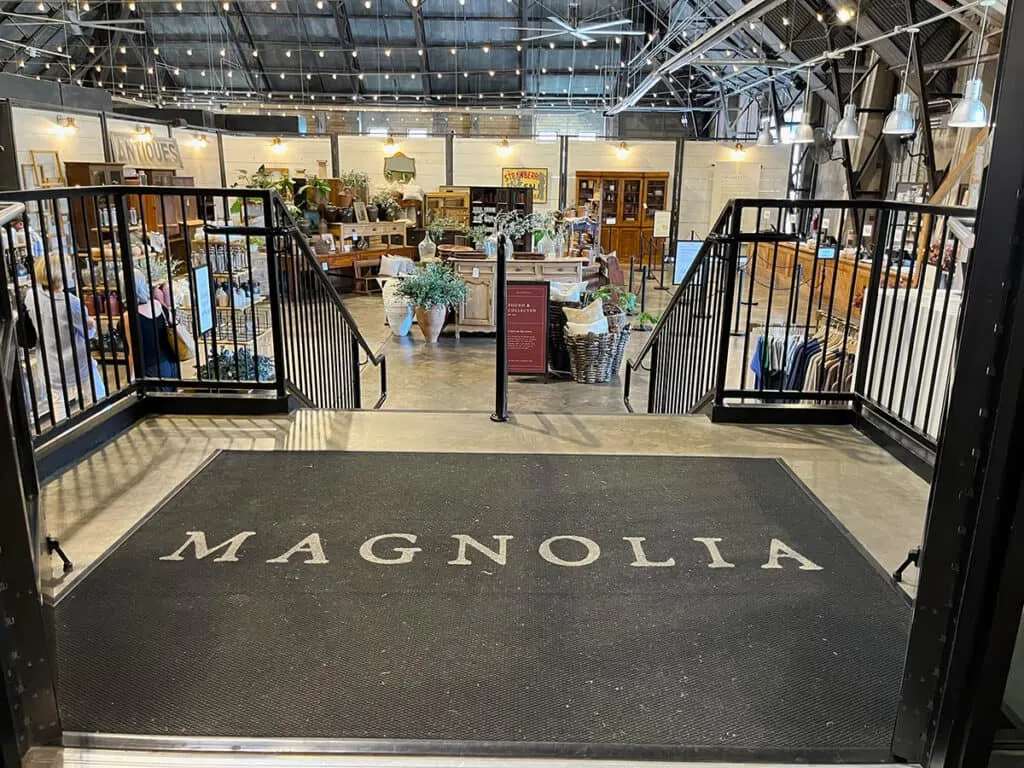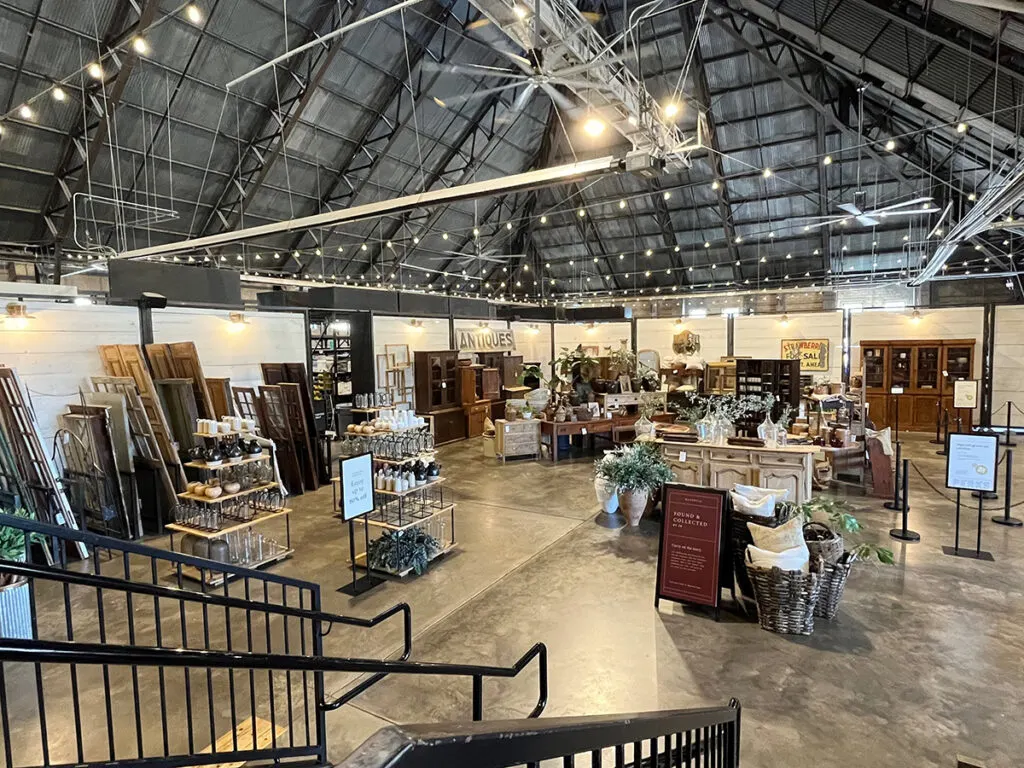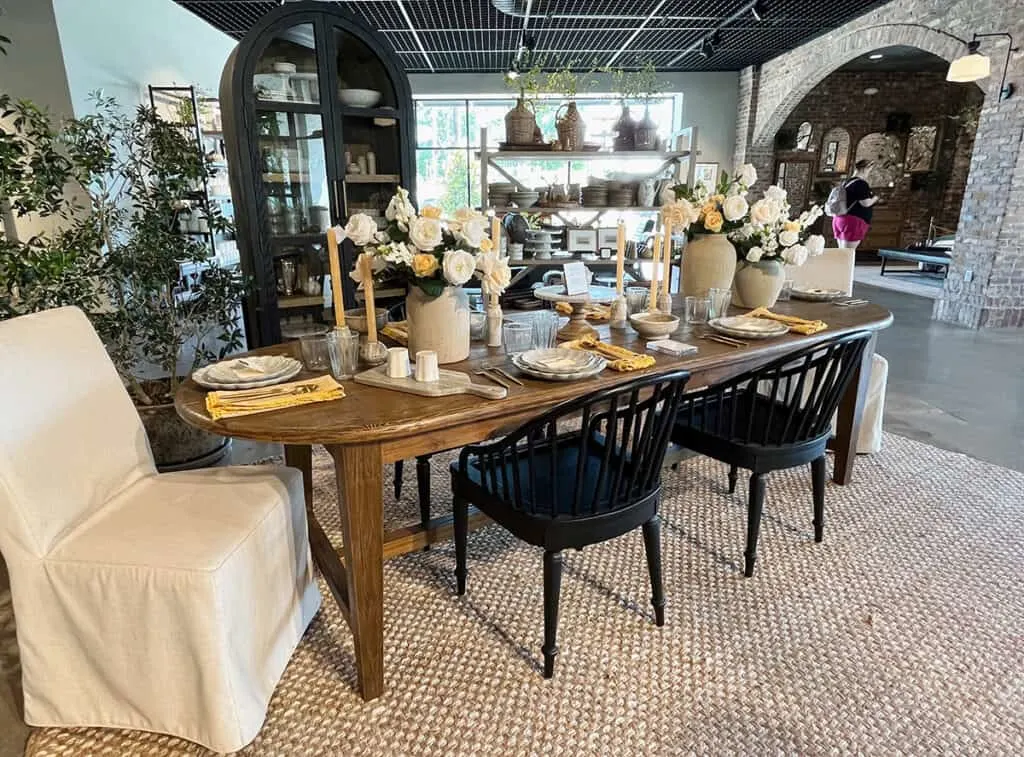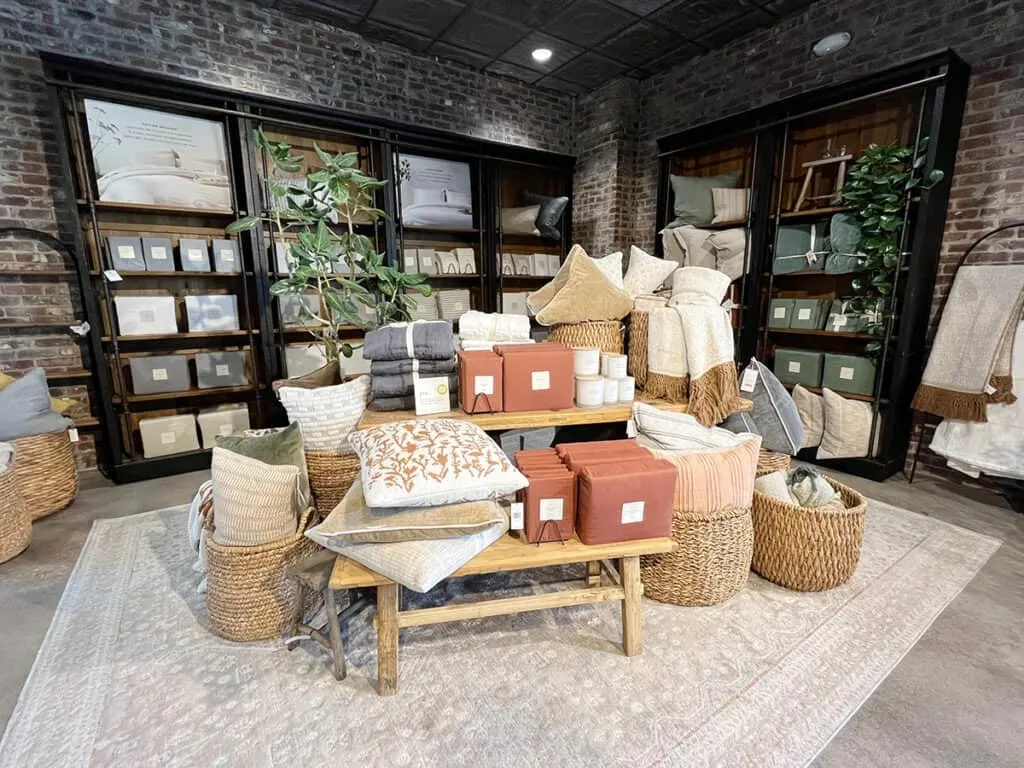 Wander across the spotlessly green artificial turf to shops inside these little cottages selling things like stationery, clothes and there's a sports shop selling Chip's favorite brands.
It's at this point I realised it's so so commercial here! These shops are not filled with Joanna's designed products, just random things they think you might like.
Look out the back and across the road you'll see another white building that matches everything in the Marketplace and it's now ironmonger Jimmy Don's studio.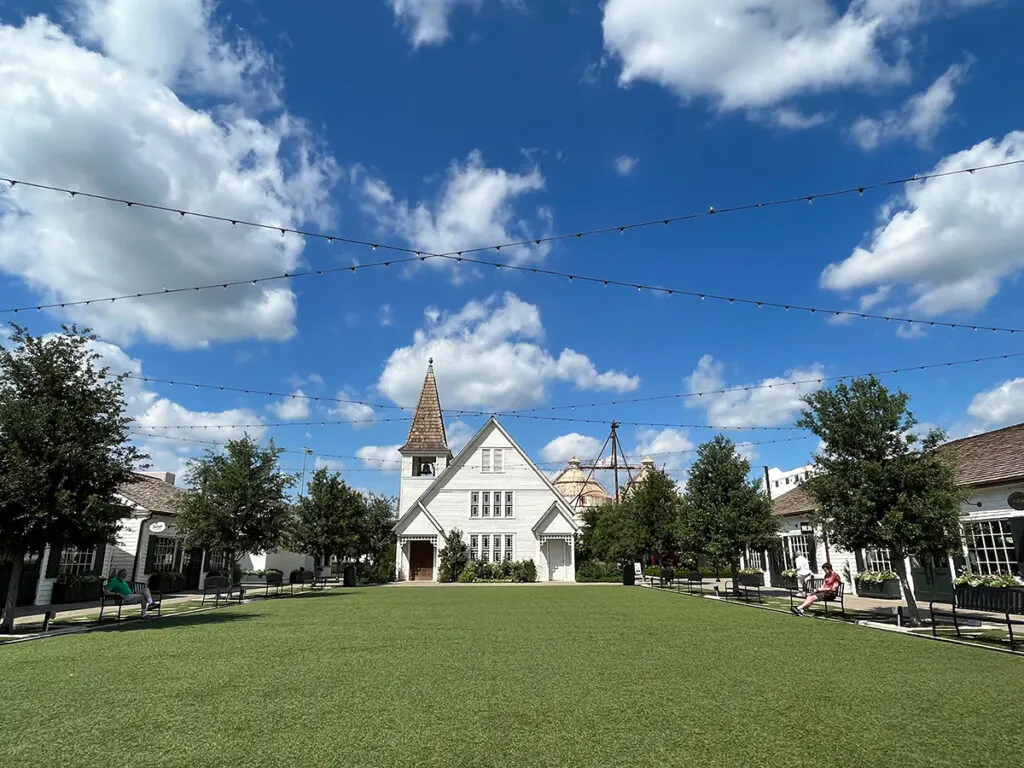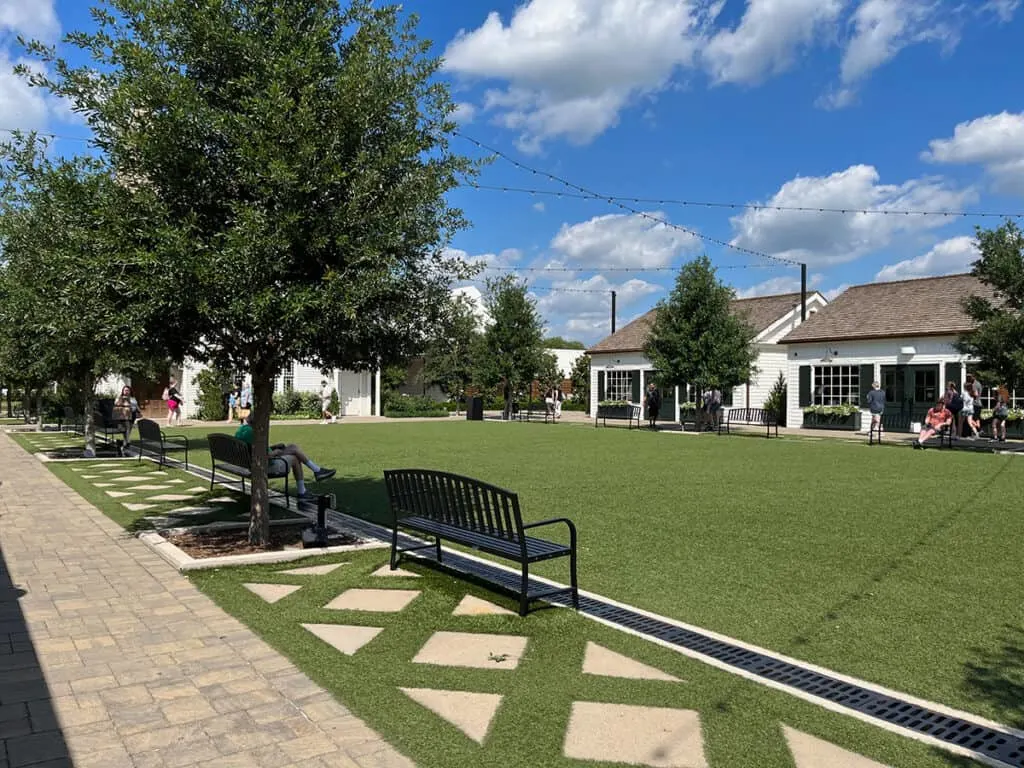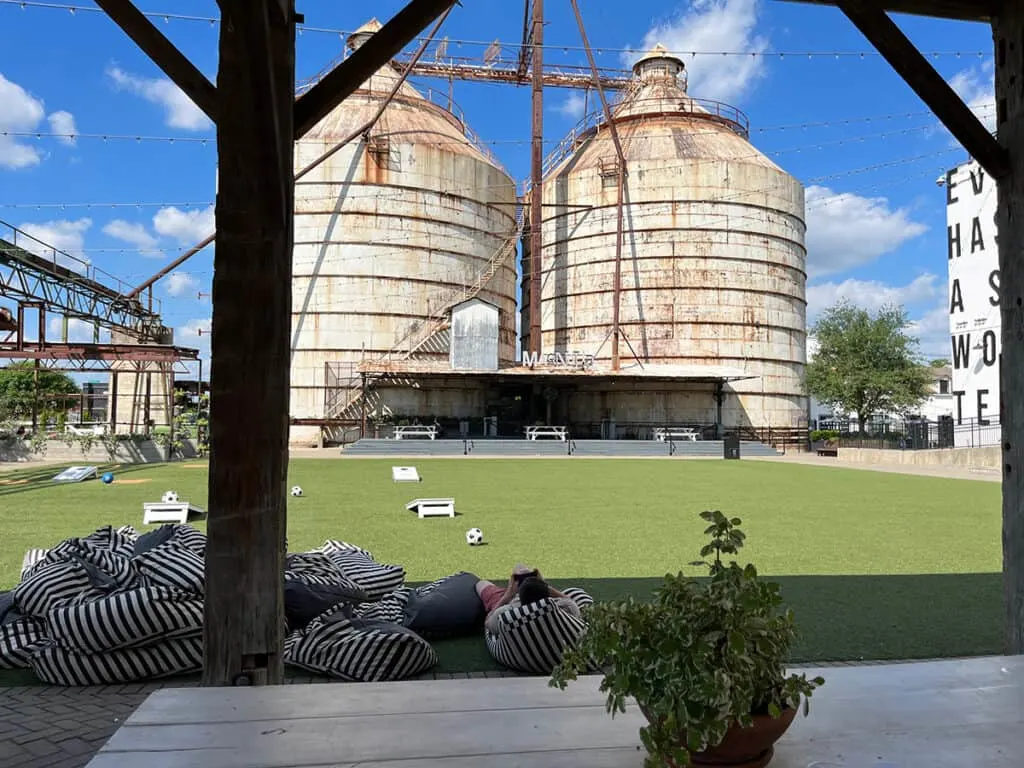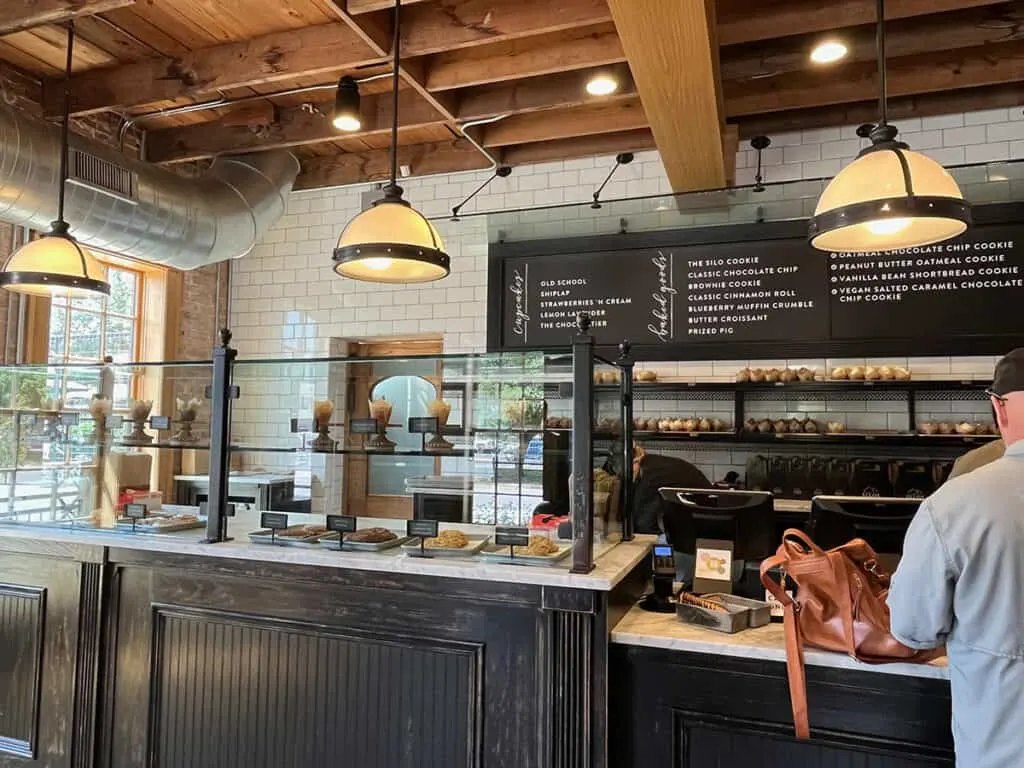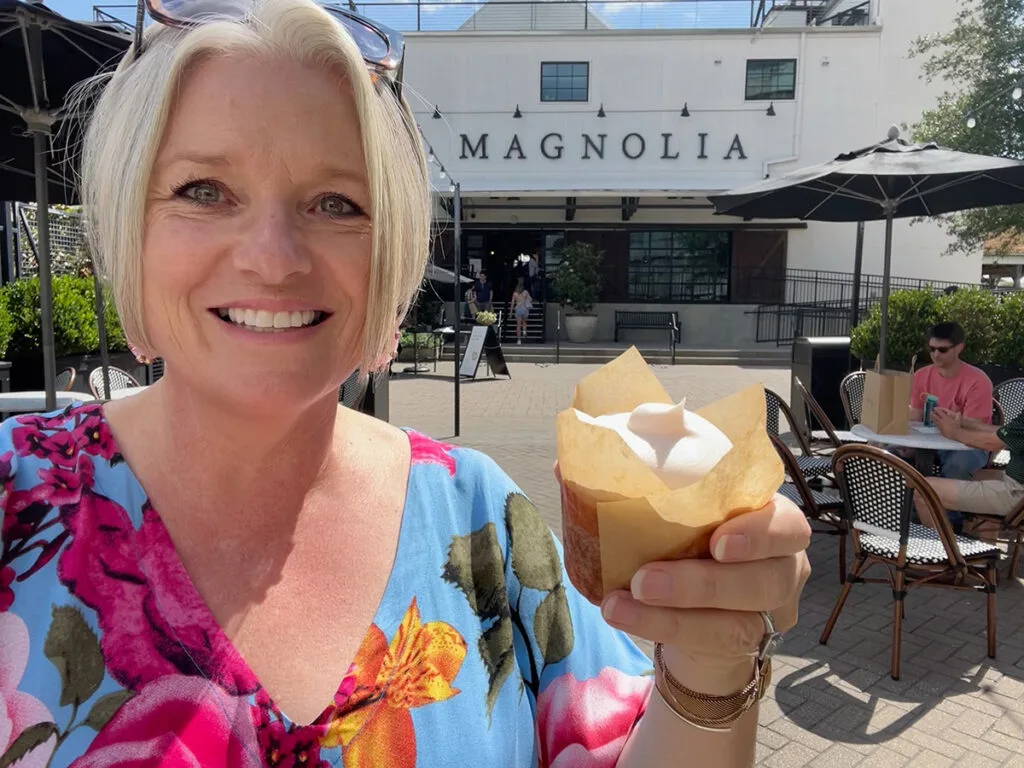 Dine at Magnolia Table
Located a couple of miles away from the Magnolia Marketplace location at the downtown Silos, is Magnolia Table. A large restaurant with gorgeous floor tiles and decor and a delicious menu.
The restaurant opened in 2018 and is hugely popular turning over tables for good hearty breakfasts and lunches.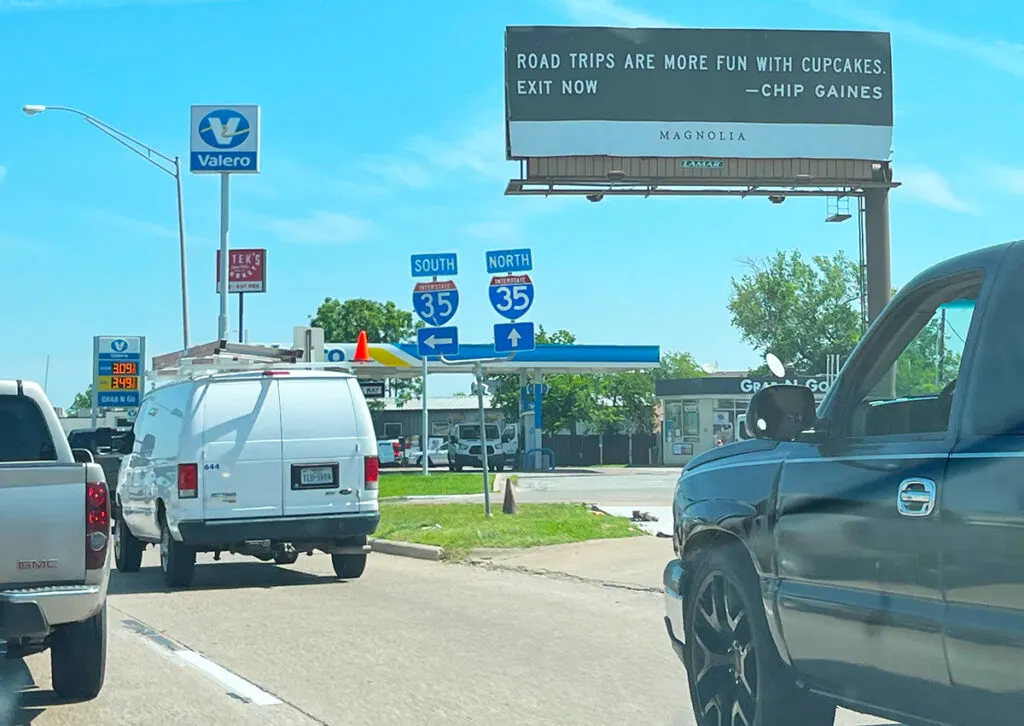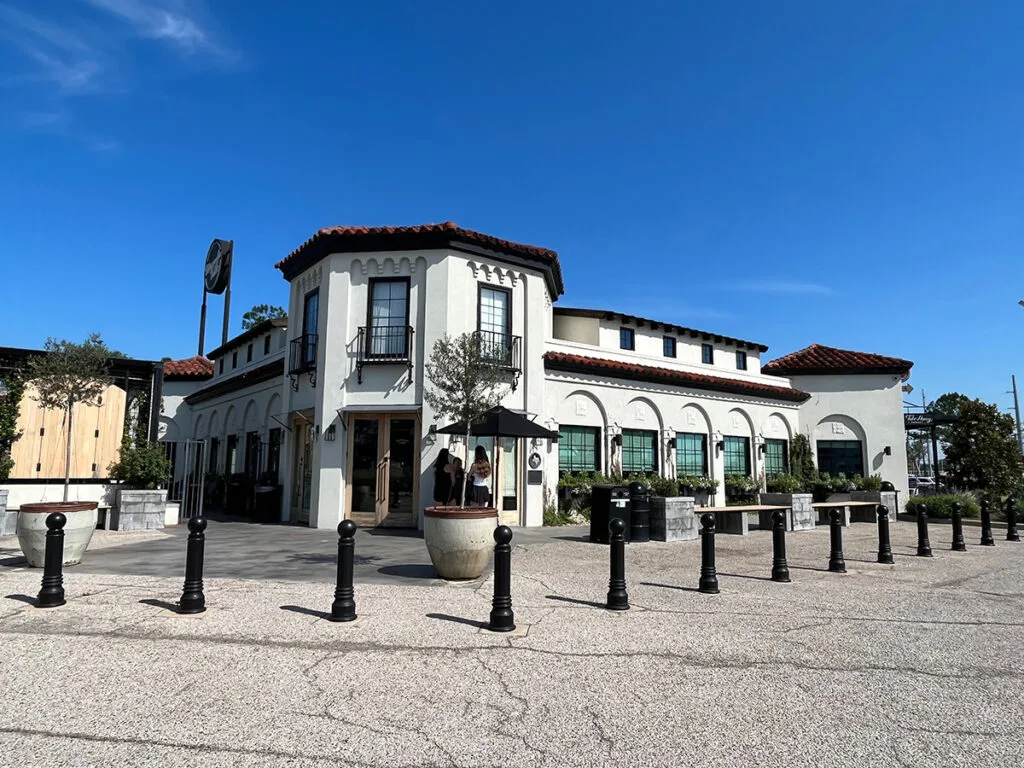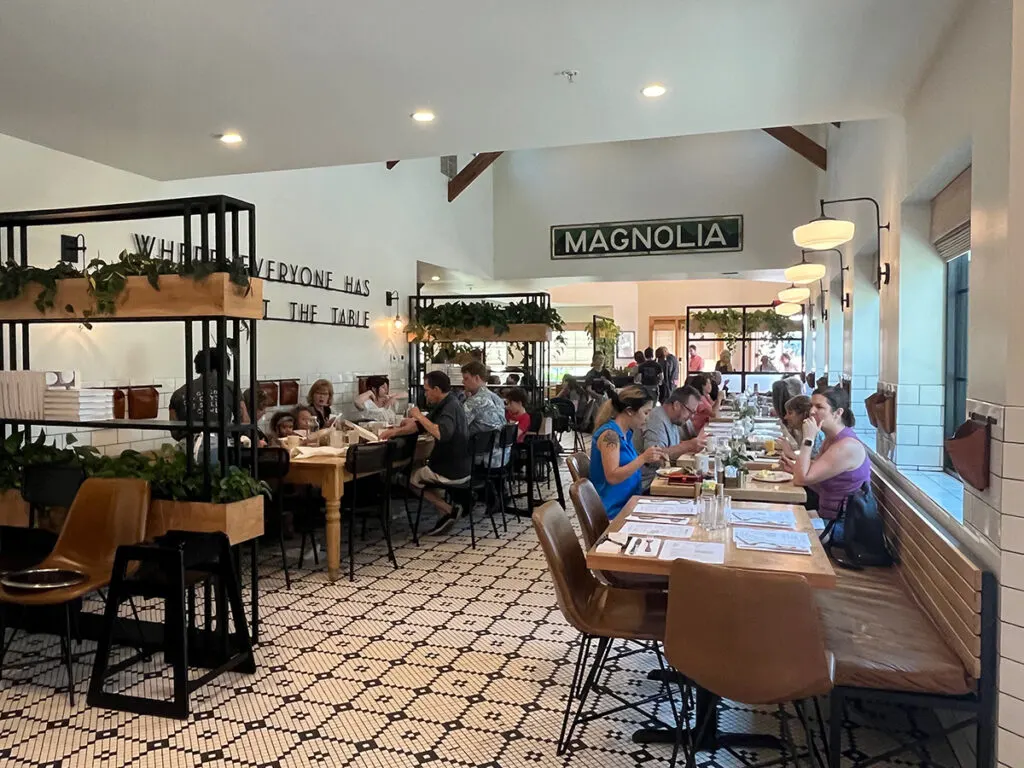 The restaurant was Chip's passion, if you remember seeing the show. He wanted a breakfast restaurant, but it's Joanna that has a cooking show on their Magnolia Network (which is not accessible online outside North America – you'll need a VPN to access it).
She makes Southern style comfort food, with some unique twists. Like biscuits with strawberry butter. I wanted to try so much on the menu, but had to rein it in!
I did start with a big mug of filter coffee (still prefer a NZ flat white!), then we shared three meals between the two of us. Pics below.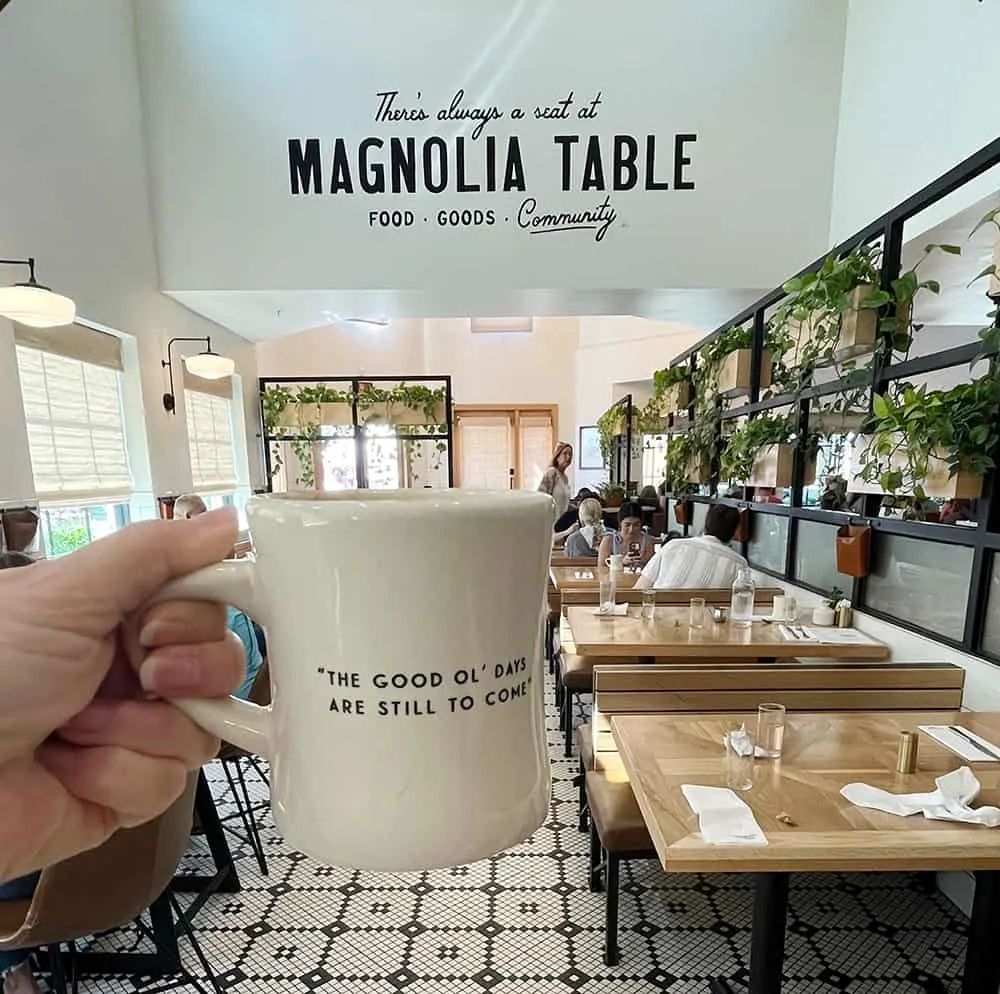 It was May when we visited and the air con was super cold. I don't know why they have it down this low, but people were shivering. Including me. It's something mentioned in loads of reviews too.
However, I went to the loo at one point, to take more photos of everything en route, and found the restaurant to be warmer down the back. Just FYI!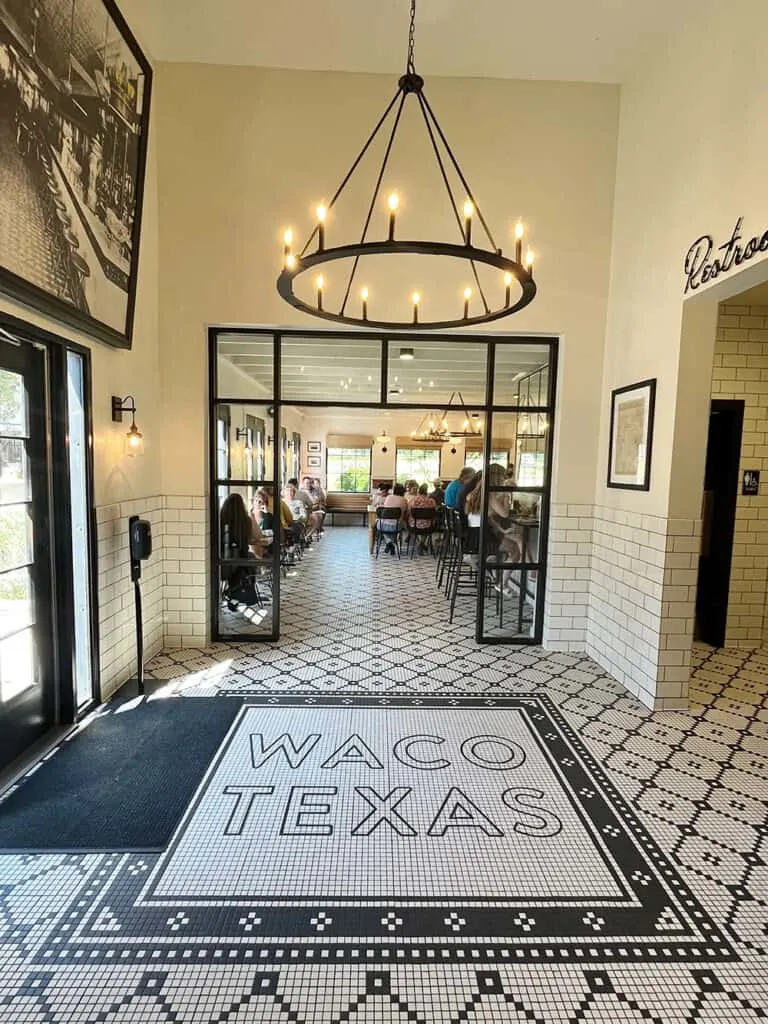 I ordered Jo's famous French toast coated in cornflakes for a crunchy texture, topped with strawberries and cream and a jug of honey on the side.
Being from New Zealand, we don't really get the whole hype around biscuits and gravy, but being a fan of Joanna's cooking show and knowing how much she loves them we had to order that too. I'm still on the fence. The "biscuit" is what we in NZ, Australia and the UK would call a scone (pronounced skon!). Too dry for my liking.
Husband wanted to try the farm breakfast which was eggs, sausage, toast and some other things I didn't bother photographing! The check is below. Converted to NZD it was $100 with the tip, but well worth it for me. I'd definitely go back and work my way through the menu.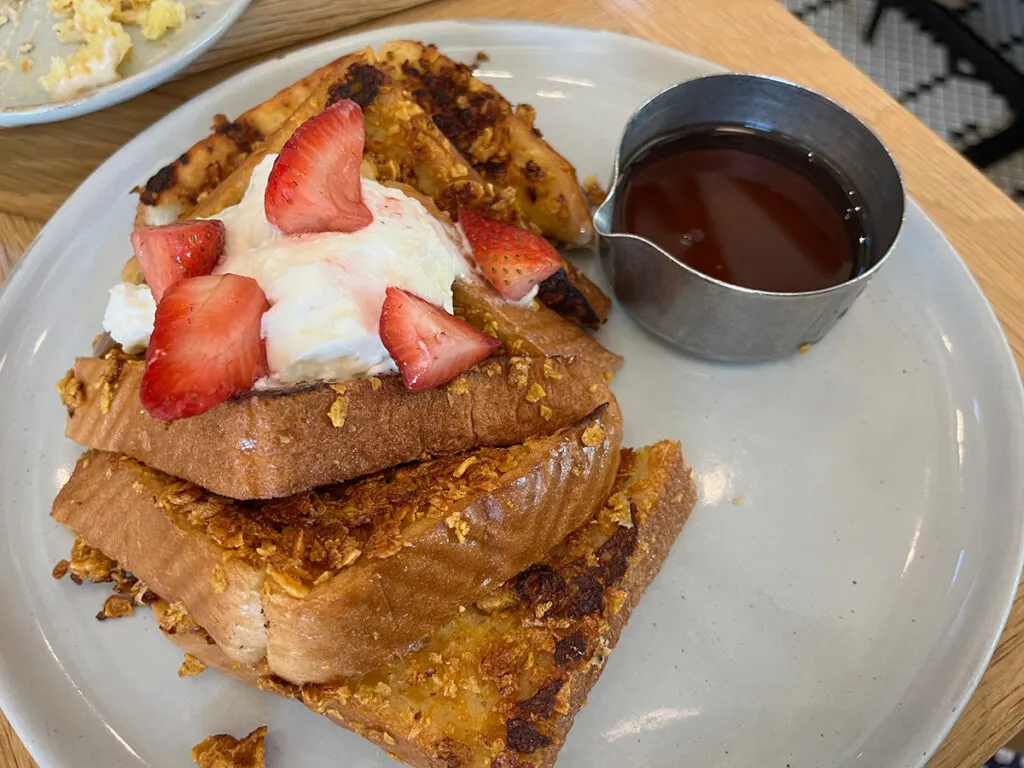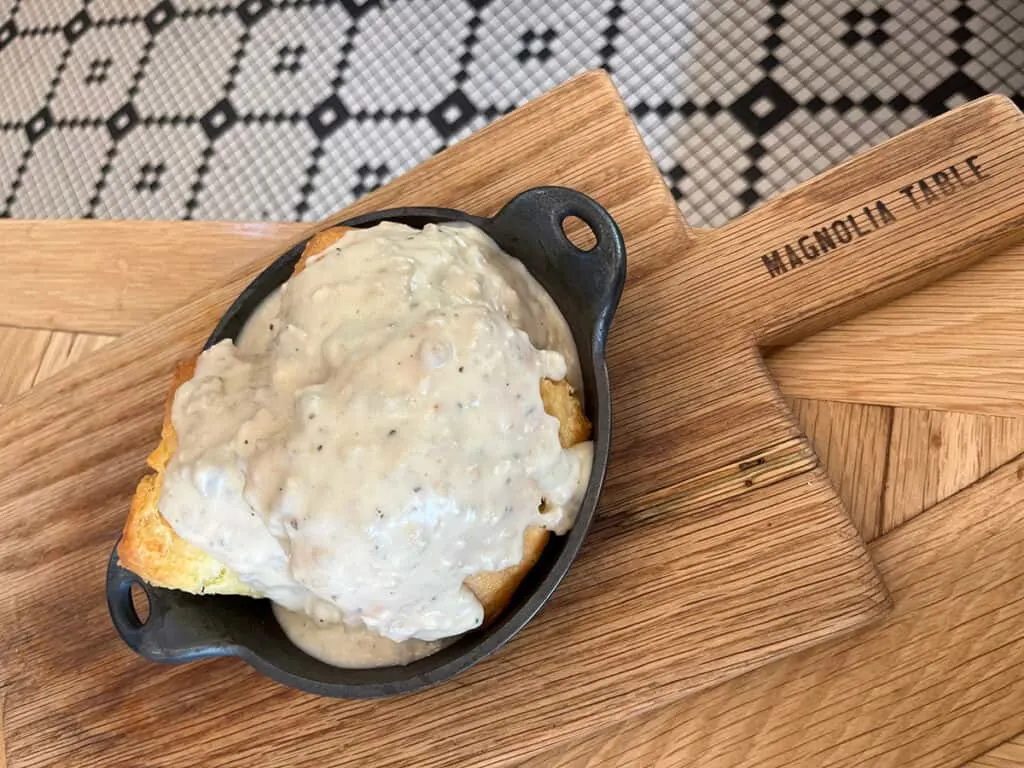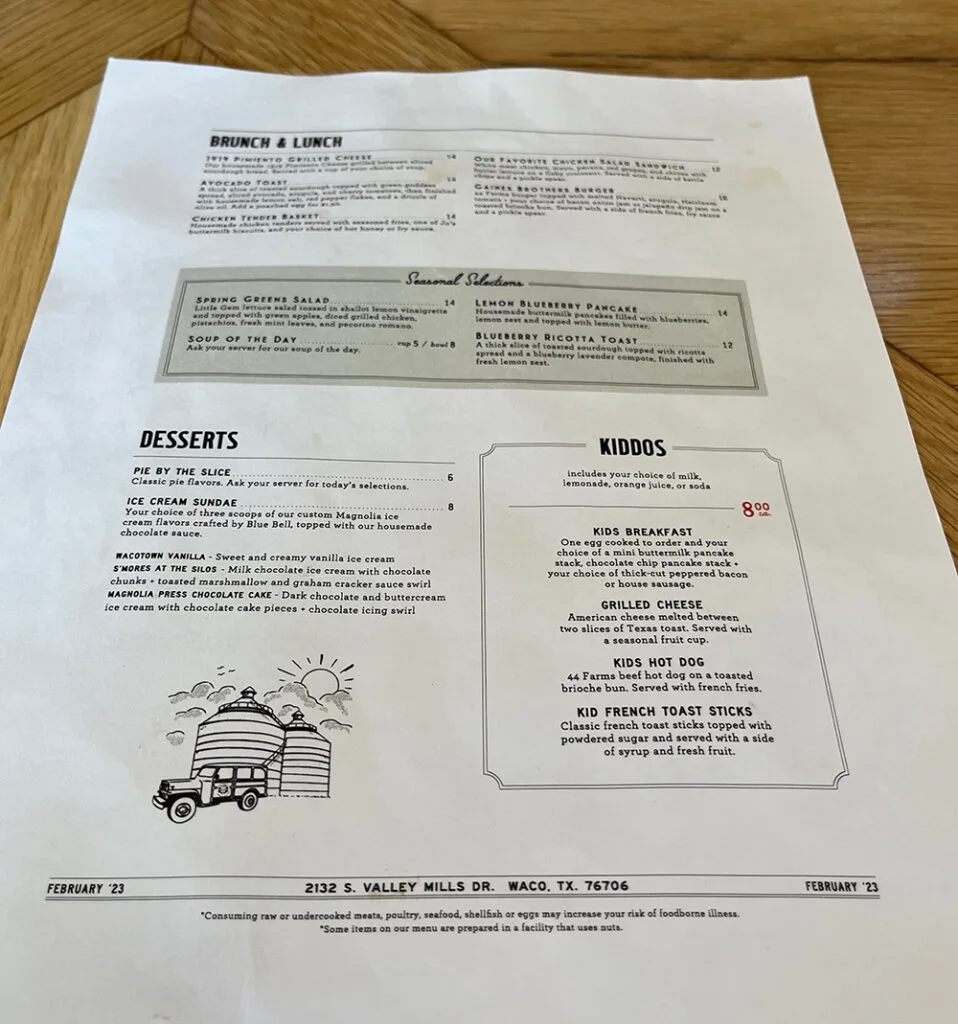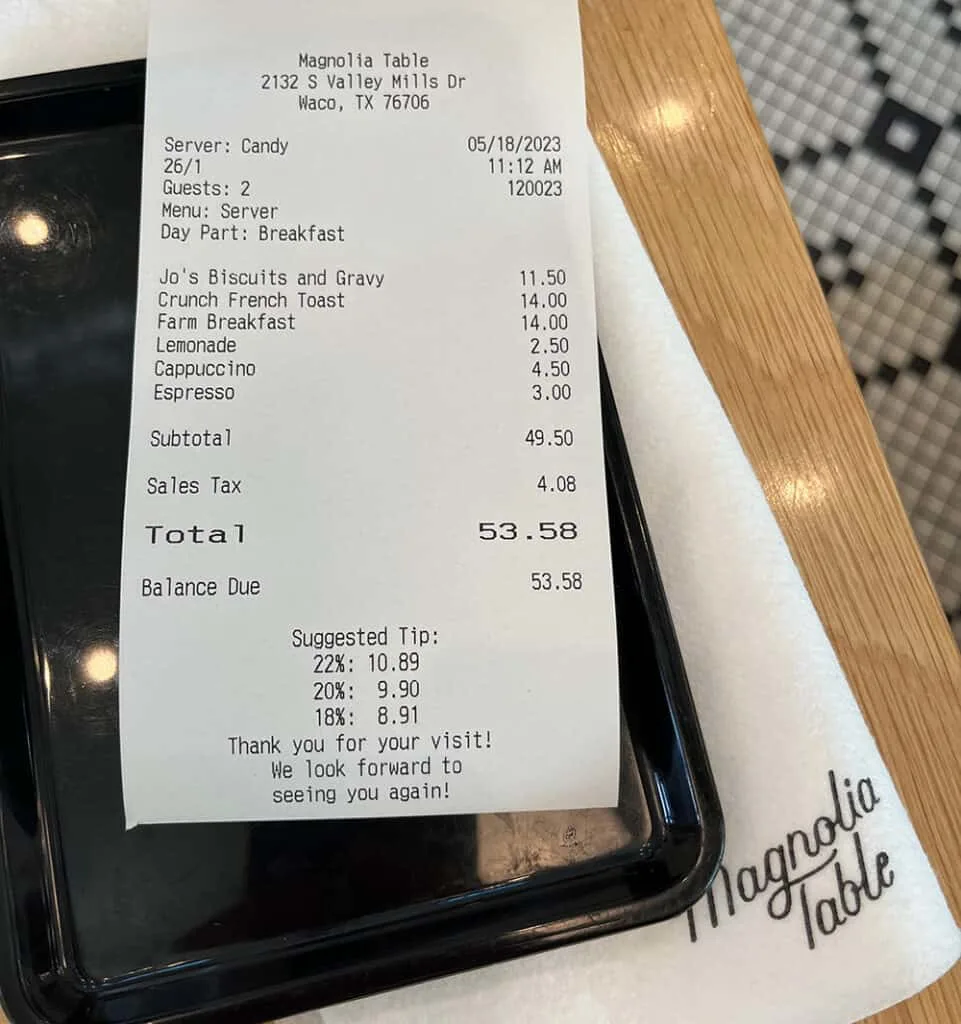 I loved Magnolia Table. We had made a booking on their website, and I followed it up with a phone call. You're unable to get on their website outside of the US. For international visitors, you could try and make a booking via Open Table. You still need to get your name checked off at the door when you arrive, and maybe wait.
We got chatting to a couple beside us who come regularly. They were all about the burgers and were surprised we'd been able to make a booking as they usually just come as walk-ins and wait up to half an hour on average.
There is also a gift shop here, but note: it sells different items to Magnolia Marketplace. I bought some sweet metal hot plate bench-top protectors in the shape of a magnolia flower and tea towels, but couldn't buy more the next day when I went back to the Marketplace near our Fixer Upper cottage, so my very patient husband allowed me to call in again to Magnolia Table on our way out of Waco – via a stop in Mt Carmel, and the Branch Davidians…
That post is coming soon.
Our Texas road trip then took us to San Antonio for five days.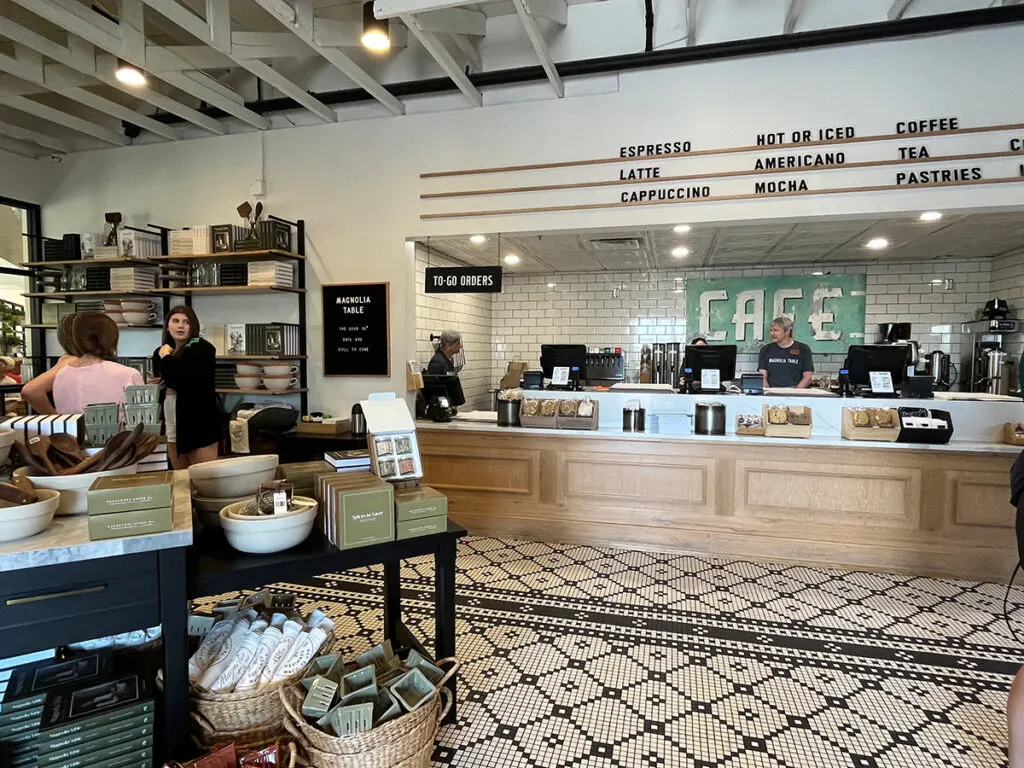 More of my Texas posts
We stayed in the Fixer Upper Shotgun House within cooee of Magnolia Marketplace
The best things to do in Houston for a stopover or a weekend
Things to do in Houston on a Monday – because I usually seem to be here on a Monday!
Why you should put Galveston on your itinerary
Visiting JFK's last day in Dallas, Texas
Surprising reasons to visit Grapevine, Texas
Why you should visit Fort Worth Texas and the best things to do there