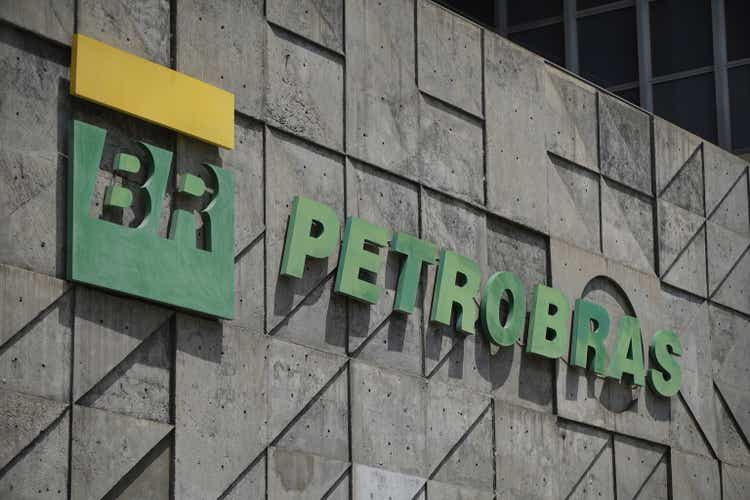 Petrobras (NYSE:PBR) -0.5% pre-market Friday after Q2 earnings fell by nearly half from a year earlier on lower oil prices and a sharp drop in international crack spreads for diesel.
Q2 net income fell to 28.8B reais (~$5.9B) from 54.3B reais in the year-earlier quarter, and recurring net income, which strips out one-time items, slid to 28.8B reais from 44.9B reais a year ago.
Q2 adjusted EBITDA dropped to 56.7B reais ($11.43B) from 98.3B, and revenues fell by a third to 113.8B reais ($22.98B) from 171B in the same period last year.
Petrobras (PBR) said the average price it paid for Brent crude in the quarter fell to $78.39/bbl from $113.78/bbl a year earlier, and crack spreads declined more than 40% in the period.
The company's board approved dividends of 15B reais (~$3B), down from 24.7B reais in Q1, and will buy back up to 157.8M preferred shares over the next 12 months, which are worth 4.9B reais at current prices.
Petrobras (PBR) has lowered dividends to 45% of free cash flow, an announcement that came as a relief to investors who were expecting even lower payouts under new management.
More on Petrobras: