Posted on: April 12, 2023, 04:22h. 
Last updated on: April 12, 2023, 04:55h.
With seven world titles and three Olympic Golds, Zhang Jike, 35, is the closest thing table tennis has to a superstar.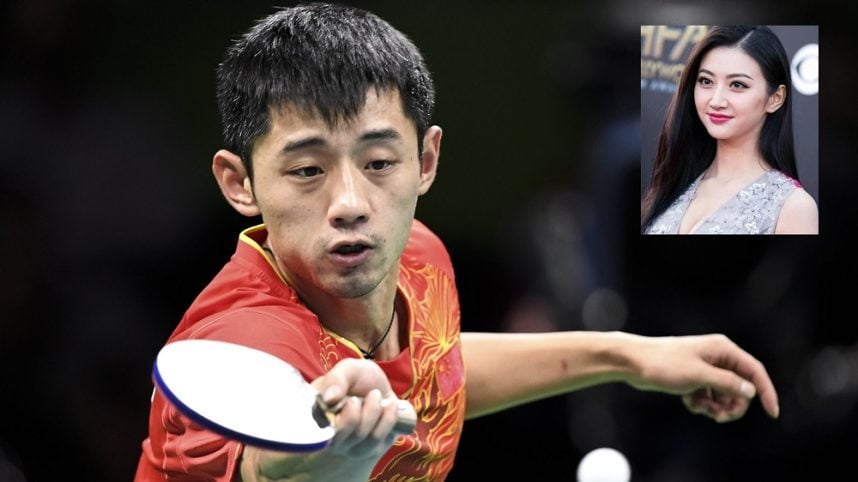 Zhang has been forced to deny allegations that he amassed huge gambling debts in a country where such things are illegal and, potentially, come with prison sentences. He also denies he attempted to alleviate these debts by sending his creditor compromising videos of his ex-girlfriend, the famous Chinese actress Jing Tian.
The claims have been made by investigative journalist Li Wei Ao, and others. Li alleges Zhang took three private, intimate videos of Jing, which he then used to "pay" his debts of approximately US$3 million. His creditor, identified only as "Mr. S," used the videos in an attempt to extort the actress for around US$2.5 million, according to Li.
Imprisoned for Extortion
Mr. S has since been arrested and sentenced to seven years in prison for extortion, and Zhang was called as a witness at his trial, according to copies of court documents uploaded to the Chinese Twitter-like social media platform Weibo.
Li also produced a document purported to be a promissory note outlining the debt to Mr. S that has allegedly been signed and fingerprinted by Zhang.
The scandal quickly became the most searched topic on Weibo nationwide, with more than 7 million users participating in the discussion.
Zhang is among the most commercially valuable figures in Chinese sport, but the players' commercial sponsors are beginning to sit up and take notice.
Global Times reports that China's biggest sportswear brand, Anta, removed all of its published content related to Zhang and later confirmed the company had terminated its commercial relationship with the star.
Meanwhile, automobile manufacturer Toyota has also taken down promotional materials related to Zhang, and Chinese nutrition brand Nuotelande announced Monday it had also cut ties.
Fall from Grace
In 2017, Zhang was ranked as the second-richest sports star in China with an annual income of 60 million yuan ($8.7 million). The failure of a beverage brand he launched in 2018 has left him with financial difficulties, various Chinese media outlets have reported.
Rumors of Zhang's gambling have surfaced in the past. As far back as 2006, when the player was just 16, the Chinese sports newspaper Titan Sports reported he had "borrowed" a fellow player's debit card so that he could participate in a gambling game.
After allegedly losing money and being unable to face his teammate, Zhang left the team in the middle of a competition, the paper reported.