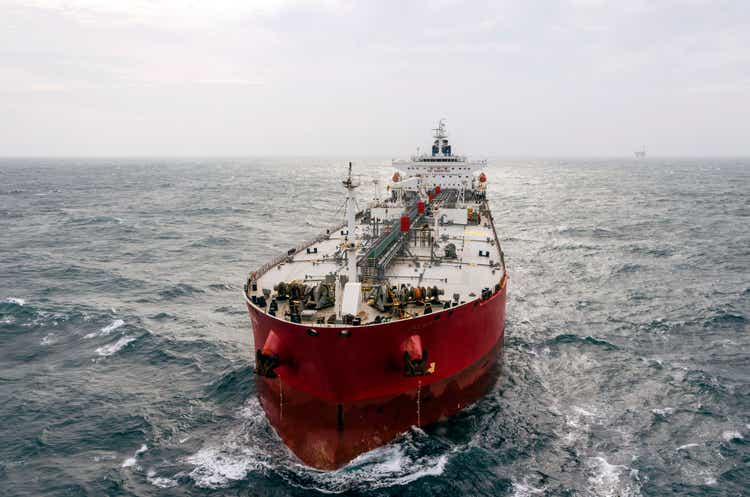 Some oil tanker stocks including Scorpio Tankers (NYSE:STNG) and Ardmore Shipping (NYSE:ASC) quadrupled last year, and as new sanctions have shifted the flow of Russian oil to more distant ports, Evercore analyst Jonathan Chappell thinks the rally "may have only just begun."
Chappell sees Russia's invasion of Ukraine as "a generational geopolitical event that is likely to change seaborne flows of the world's [still] most important commodity for years," and believes the effects have "not fully played out after only 6-9 months."
The ban on Russian fuel shipments to Europe that went into effect two weeks ago may prove an even bigger catalyst than the ban on Russian crude oil, Chappell said in this weekend's Barron's.
China and India do not import as much fuel such as diesel compared with crude, because they have their own refineries to make fuel, so Russia will need to send fuels on even longer and more expensive journeys to find new markets, Chappell explained; in the first week of the fuel ban, rates for large tankers jumped 35% after already soaring to 14-year highs last year.
A "shadow fleet" of Russian tankers that can transport oil without adhering to price caps consists largely of very old ships that do not really compete with newer ships used by most companies, Chappell noted.
So far, tanker companies that focus on transporting fuels have outperformed firms focused on crude; Scorpio and Ardmore shares have surged 280% and 390%, respectively, in the past year, and Teekay Tankers (TNK), known for its midsize tankers, is up 245%.
Crude tanker stocks also sport big gains but not quite as large; DHT Holdings (DHT) has doubled, and Euronav (EURN) has gained 60% in the past year.
Chappell believes both kinds of tanker companies have room to run higher, with the crude carriers potentially starting to catch up to the fuel carriers as time goes on.
Scorpio Tankers (STNG) recently reported better than expected Q4 adjusted earnings and revenues.