If my head wasn't attached I would most definitely lose it. Getting ready to leave the house usually consists of a full-on scavenger hunt for my keys, phone, bag and whatever else I might need. Keeping track of stuff has just never been my forte.
Just recently, after a few fun-filled days of sightseeing around northern California (amazing by the way), I was headed back to the San Francisco airport. No traffic, gorgeous day, beautiful scenery. Then I decide to grab a chocolate out of my bag. Sometimes a girl just needs her chocolate.
I was the one driving, so I quickly turn around to reach for my bag in the back seat. I don't see it immediately so I turn around a couple more times. Hmm? I then ask my guy if he can grab it since it must be too far behind me. Then he says, " I don't see it." What the…??!?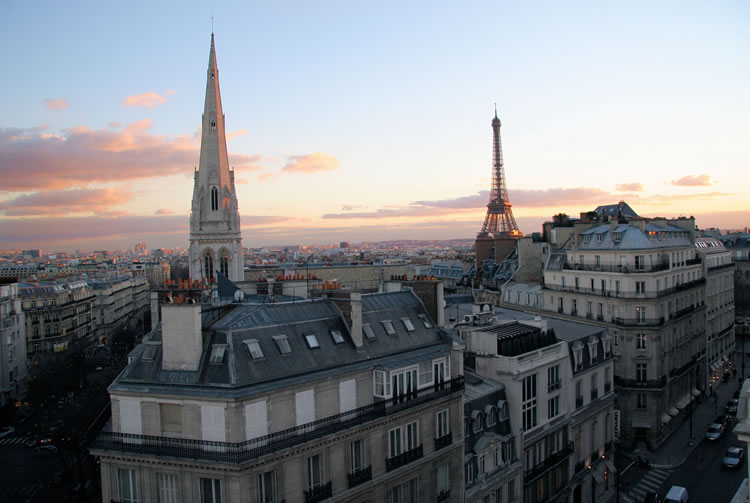 They say if you're in a traumatic accident your life flashes before your eyes. I can attest that it also happens if you think you've simultaneously lost your wallet, money, credit cards, drivers license and absolute all-time favorite bag all right before you're supposed to get on a plane. Sure, I could technically replace everything inside the bag. But I had bought that bag on a trip to Paris about 10 years before. The bag would be impossible to replace. It was a memento from one of my most favorite trips and it had traveled with me on just about every trip since. Plus how the heck would I be able to get on the plane without my license?
At first thought, I was going to pass out while a million things started to run through my mind. Where could I have left it? Did someone grab it out of my car? Should I turn the car around? I had stopped at 10 different places that day. Then I realized if my bag was lost I may never find it.  I would also miss my flight home because I had no other identification than what was in my wallet. What a nightmare!!!
Then I hear a casual "Oh here it is." It was like someone just told me I won the lottery. Once I laid eyes on my precious bag a tsunami of relief washed over me. It had fallen on the floor and wedged itself far underneath the driver's side seat.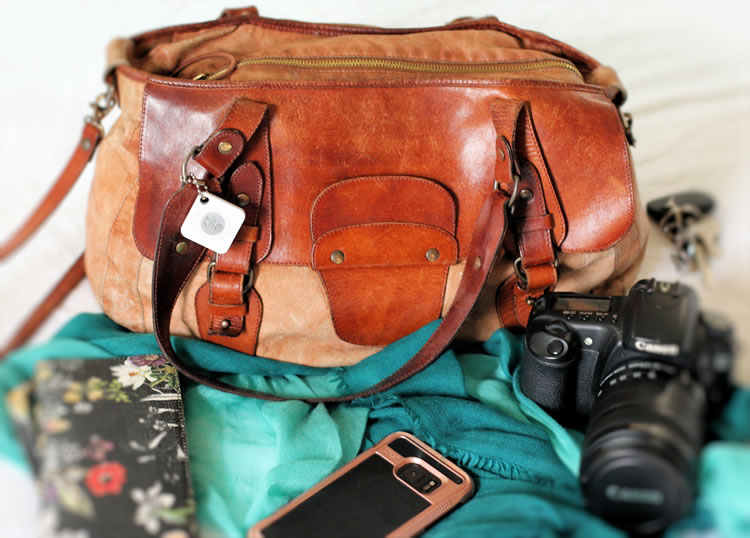 Losing stuff is stressful! It's especially stressful when you lose something you can't replace. I'm not one to place a great deal of importance on material things, but I think we all have a core set of things we would never ever want to go without. Whether they carry sentimental value or just help us get through the day we all have those special little things.
So I recently got super duper excited about this thing called Tile. Tile is a phone-finding app where you attach a cute little device to the things you don't want to lose. Together with the Tile app on your phone, you'll always be able to find the things you need.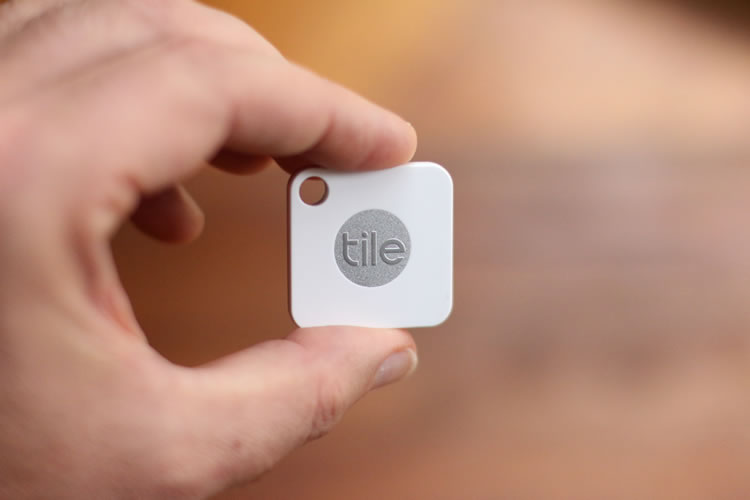 Tiles are super thin and easy to attach to all the things you need most. And if you lose lots of things on the daily like I do you may want to get a couple. Luckily they do come in combo packs. The amount of time this is going to save me is crazy. Tile is a total game changer!
What can you put Tile on?
Tile Bluetooth tracker will work on just about anything you don't want to lose which is pretty awesome. Of course, things like wallets and keys are no-brainers to stick a Tile in or on. Seriously, who hasn't lost their keys at least once? Stuffed animals,  journals, books, backpacks, cameras, toys, bikes, skis, cars and golf bags are just a few things a Tile can help you locate. There's even a story on the Tile website where someone was able to find their stolen motorcycle. Oh, my gosh what about the t.v. remote? If you can stick a Tile on it, you can find it. There will definitely be one on my bag in from now on.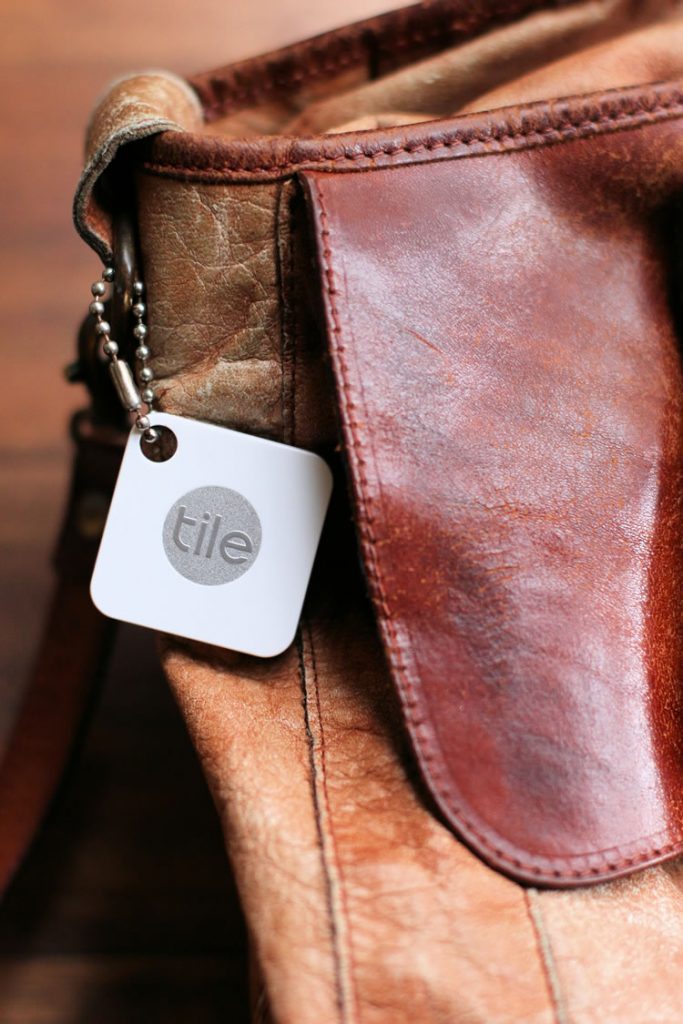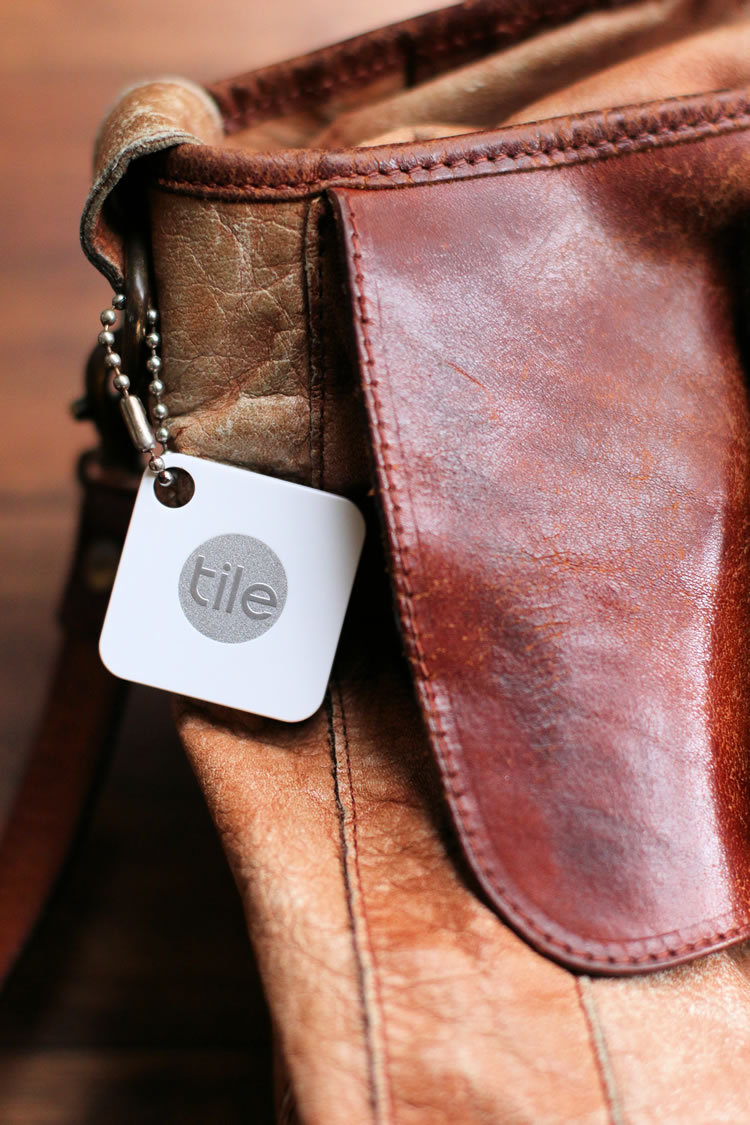 Tile will ring your things.
So how does it work? If you've lost your special thing and your Tile is within the 100-foot Bluetooth range of your phone (200 feet for certain models), you just click "Find" in the app. The Tile will then play a loud but sweet little tune so you can easily find it. There are also several melodies to choose from within the app itself if you're up for a musical change. If the item is not within range and you're not sure where you could have left it just leave the Tile app running in the background and it will remember the last place and time you had your item.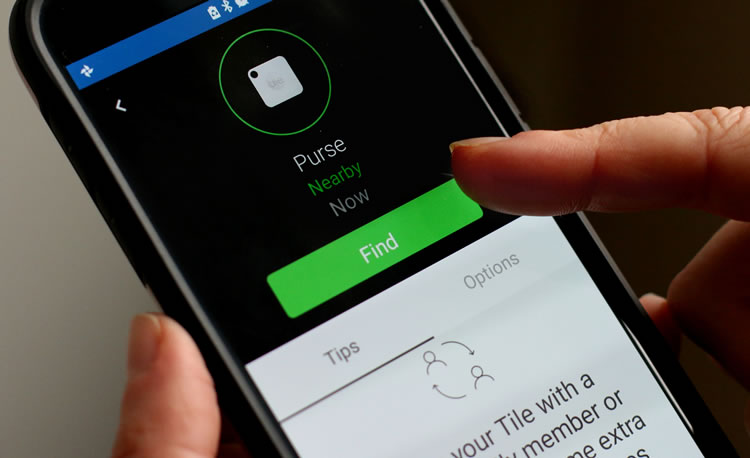 Tile comes with a search party and their motto is "Together We Find."
If you still can't locate your item the Tile app connects you to the world's largest lost-and-found community where everyone's tiles work together. How cool is that? In my area alone there were 1339 other Tiles within a few miles radius. Apparently, I'm the only one who didn't know about Tile. ? Just select "Notify When Found" if your thing goes missing and the next time any Tile community member comes within Bluetooth range of your Tile, you'll get a notification.  No need to worry about creepy strangers showing up at your door because it's completely anonymous. No one will know the location of your item but you.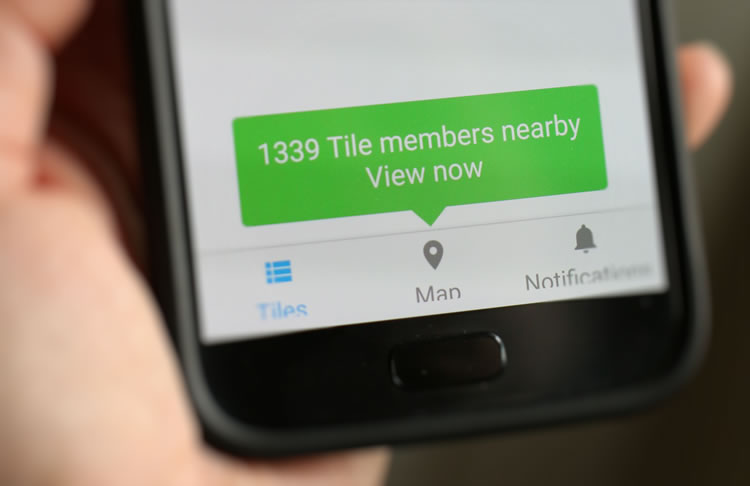 Share your Tile with friends and family for super searching power!
Another great feature of the Tile app is that you can give other people a link to your Tile for extra searching power. As long as they download the app all you have to do is enter their registered email address or send them a link and they'll be able to help find your Tile and the thing it's attached to for times when you're not around. This is an awesome feature for families or couples that live together. Ever leave something at home you needed for work or school? If it has a Tile attached your family member could locate it for you and if they're really nice maybe deliver it to you! Where has Tile been all my life?
Tile even helps find your phone.
I misplace my phone at least 5 times a day. Now all I have to do is double press the button on my Tile and if the phone is within Bluetooth range Tile will ring it even if it's on silent. If it ever gets lost farther away, I would just log into the Tile website to see its last known location. I can then make the phone ring or send a lock-screen message to anyone who might find it.
Tile Mates start at $19.99 for 1 or $69.99 for a combo pack of 3.
Is there anything you would hate to lose? What do you think Tile could help you find?