Posted on: June 14, 2023, 04:53h. 
Last updated on: June 14, 2023, 04:53h.
The widow of a New York State deputy who stole over $500K from the Onondaga County Sheriff's Office, then murdered his son before killing himself, has been sentenced to six months in prison for her role in the theft.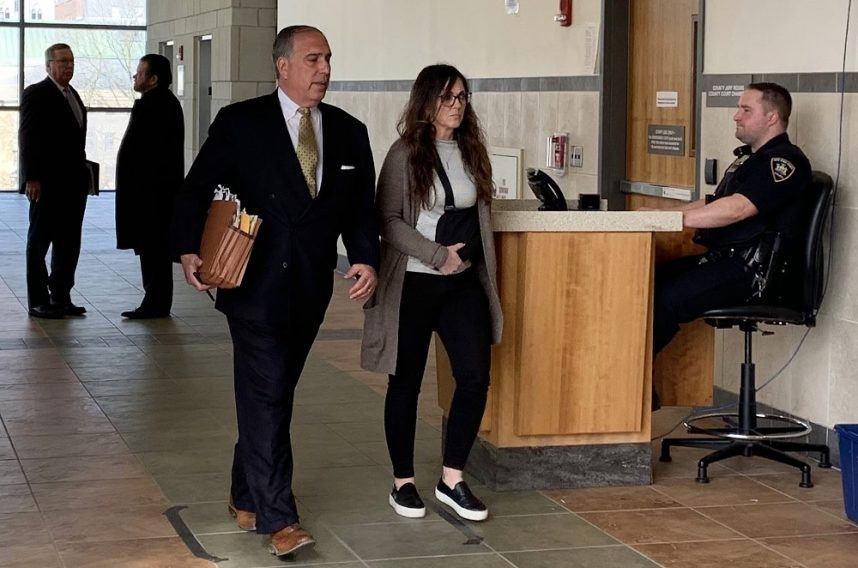 Karen Eames was also an intended victim of her husband, Isaac Eames' murder-suicide, which occurred in February 2022 as he feared his crimes were about to be exposed.
She was shot in the head and survived. But she was later arrested on suspicion that she profited from the scheme and helped gamble much of it away at casinos.
'You Could Have Said No'
An Onondaga County Judge told her on Monday that she'd had the power to stop the tragedy unfolding.
There is one person in this room that could have prevented this…" Judge Theodore Limpert said, sentencing, as reported by Syracuse.com. "You could have said to your husband, 'Stop. Stop taking the money. Give it back. It's not ours. It's not right.'"
Karen Eames pleaded guilty in April to second-degree criminal possession of stolen property, a felony. As part of her plea deal, she avoided more serious charges of felony grand larceny, which could have resulted in a prison sentence of up to 15 years.
Prosecutors claimed that she encouraged the embezzlement and was happy to spend the money her husband was stealing. For a short while, the couple lived "the high life," blowing thousands on gambling and vacations.
Incriminating Texts
Isaac Eames withdrew money from the sheriff's office account to the couple's joint account on 13 separate occasions for a total of $529,000.
On one occasion, Karen Eames sent her husband a text image of herself with around $7,000 in cash in her lap. In another text message, Isaac Eames told her he was going to transfer $44,000 from the account into their own bank account. She replied with a smiley face.
You were involved in this from the beginning," Limpert said. "You were a partner in this."
Karen Eames' lawyer argued his client had minimal involvement in the fraud and that she had "suffered enough" from the loss of her family, her home, and her health.
"I simply went along with something that I should not have," Karen Eames told the court in an apology prior to sentencing. "This was out of character for me."